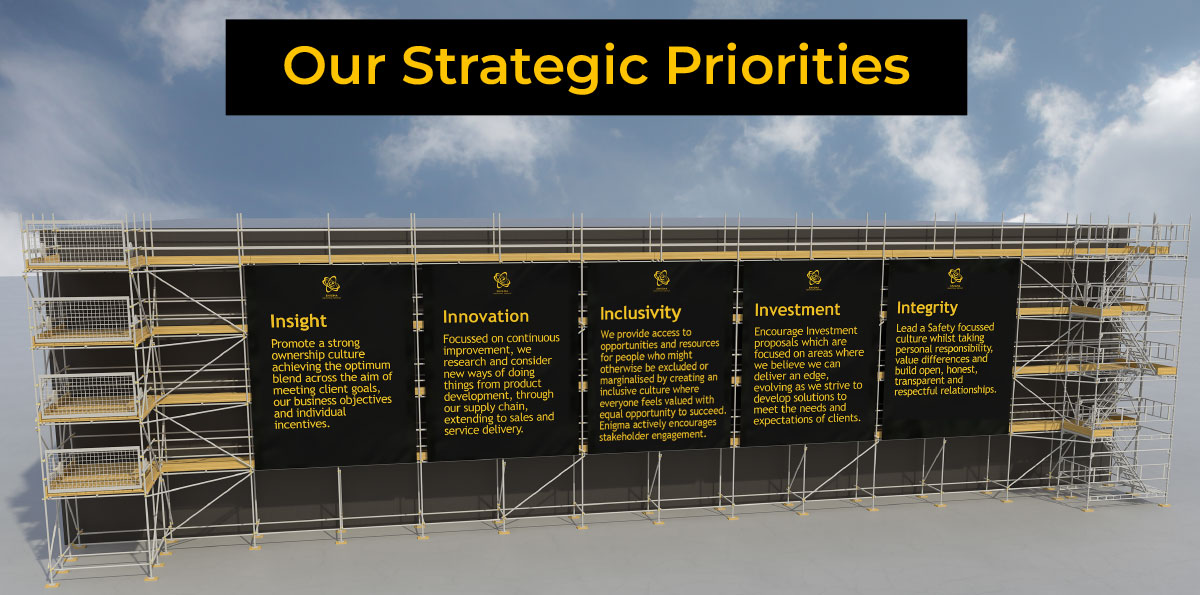 Insight
Promote a strong ownership culture achieving the optimum blend across the aim of meeting client goals, our business objectives and individual incentives.
Innovation
Focussed on continuous improvement, we research and consider new ways of doing things from product development, through our supply chain, extending to sales and service delivery.
Inclusivity
We provide access to opportunities and resources for people who might otherwise be excluded or marginalised by creating an inclusive culture where everyone feels valued with equal opportunity to succeed. Enigma actively encourages stakeholder engagement.
Investment
Encourage investment proposals which are focused on areas where we believe we can deliver an edge, evolving as we strive to develop solutions to meet the expectations of clients.
Integrity
Lead a Safety focussed culture whilst taking personal responsibility, value differences and build open, honest, transparent and respectful relationships.