Positive Intervention
Promoting a safety first organisation with a Positive Intervention programme
Workplace health, safety and wellbeing interventions are commonly focused on addressing an individual behaviour (unsafe act) and / or environmental (unsafe condition). With the Positive Intervention programme we reinforce a 'Stop Work' process until suitable control measures have been implemented to permit continuation of work safely.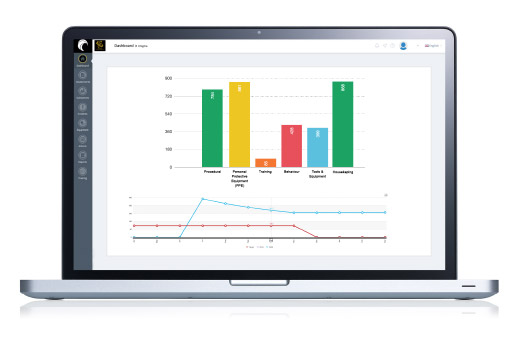 Management Reporting Features
View performance at business, division and contract level.
Real time management reports.
Identify workforce involvement.
Identify immediate causation and root cause.
Features & Benefits
Mobile 'App' functionality simplifying at-risk reporting, unsafe acts and unsafe conditions.
Identify trends to enable effective communication.
Improved safety practices of observers and workforce.
Increased situational awareness.
Provides feedback on the effectiveness of safety processes.
Provides a baseline to set improvement goals.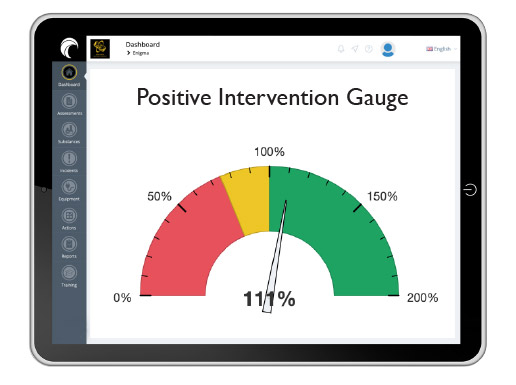 Positive Intervention Performance Summary
The Positive Intervention programme can provide positive rewards to change unsafe behaviours, reduce job-related injuries, minimise lost production hours, and improve workplace morale all essential ingredients for creating a strong safety culture.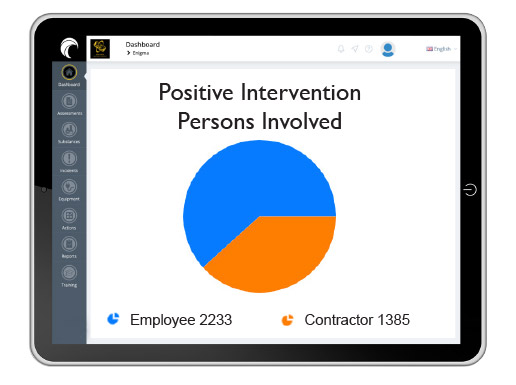 Persons Involved
The Positive Intervention programme aims to promote safe work practices and work conditions. By promoting a sense of shared safety ownership responsiblity with a collaborative approach for the workforce, contractors and clients.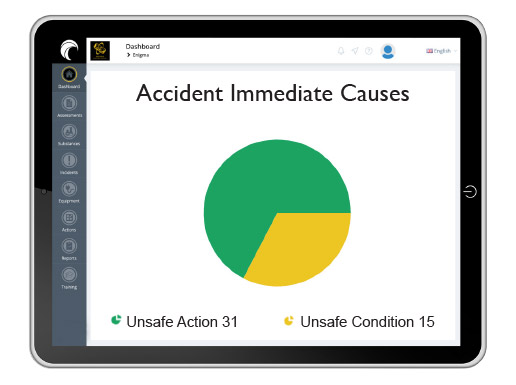 Immediate Cause
In the event where at-risk behaviour or working conditions leading to a hazardous situation are identified. The observer should intervene immediately to stop the behaviour or work process to prevent injuries. By discussing the "immediate cause", corrective action can be implemented to ensure the event is safe. The reported intervention also enables trend analysis and awareness communication to be created.