Enigma Safety Rules
Enigma Industrial Services believe that all incidents are preventable. It is the responsibility of everyone (people who organise work, people who carry out work and people who inspect it) to work in a safe manner and ensure that we all Think Safe, Work Safe, Stay Safe. Our Safety Rules will help in KEEPING US SAFE all the time.
Principles
Everyone has a responsibility to themselves and others to act and work safely.
Carefully planned work will prevent unsafe situations.
Support of our Enigma Safety Rules by suppliers and subcontractors will assist us in improving our standards.
Empowering all employees and contractors to stop unsafe acts or unsafe conditions will reduce incidents and personal injury.
Learning from our experience will improve our health and safety performance.
Fitness for Work
We ensure good health (physical and mental) in the workplace by:
We have adequate rest before commencing work.
We are not under the influence of alcohol or other drugs.
We minimise fatigue issues e.g. heat stress, dehydration when working.
We inform our supervisor of any issues e.g. medications, stress, mental and physical health, etc) that may affect our work performance.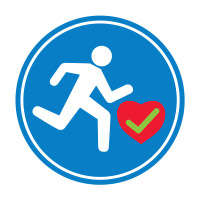 Working at Heights
We ensure work at heights shall only proceed if:
The correct equipment has been provided, inspected and certificated.
Personnel are trained and competent to perform the activity.
Mobile platforms, scaffolds and other temporary structures are inspected by competent person.
Fall protection equipment is fit for purpose and attached to an appropriate anchor point.
Preparing, communicating and practising a rescue plan.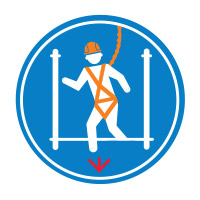 Prevent Dropped Objects
We prevent dropped objects by:
Ensuring all tools, equipment and materials are secure.
Taking measures to prevent dropped objects when working at height or over industrial grating.
Erecting barriers over drop zones below workplace.
Removing all tools, equipment and materials from the workplace on completion of work; and
Inspecting scaffold structures and equipment at risk from falling.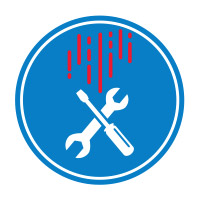 Lifting Operations
We ensure lifting operations shall only proceed if:
A risk assessment and lift plan has been completed by a competent person.
Operators of lifting devices i.e. HIABs, forklift trucks are trained and competent.
Rigging of the load is carried out by a competent person(s).
Lifting devices and equipment has been certified for use.
Safe zones are established for lifting and forklift operations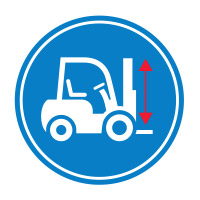 Management of Change
We manage risks associated with all activities and organisational changes by:
Production and review of task risk assessment and potential deviations.
Recognising change to equipment, facilities, process, operations, maintenance, inspection procedures etc and ensuring the relevant stakeholders are communicated with.
Obtaining the appropriate verification and authorisation of change and re-assessing task-based risk assessment.
Communicating to all affected personnel.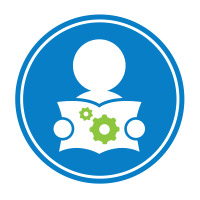 Positive Interventions
We understand open communication is essential in providing the necessary information regarding incidents, unsafe behaviours or unsafe conditions and overall continuous improvement by:
Understanding the process for reporting unsafe behaviours or unsafe conditions, incidents as well as positive reinforcement.
Ensuring employees intervene and communicate work activity or workplace condition non-compliance with the individual and / or client.
Ensuring that incidents (including near misses), potential hazards and unsafe behaviours or unsafe conditions are reported to supervision and management.
STOP WORK.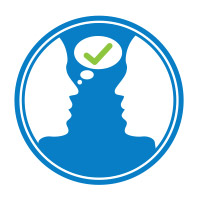 Manual Handling
We ensure manual handling operations shall only proceed if:
A risk assessment has been completed by a competent person where manual handling cannot be eliminated.
Personnel are trained in manual handling and lifting techniques and competent to perform the activity.
Personal protective equipment is available, adequate for the task and used.
The area is clear around the object to give room to manoeuvre and ensure the path is clear.
A good grip is maintained on the load.