Scaffold Advertising Installation
Glasgow
The Inland Revenue building at 280 George Street was part of the former George Street complex housing several City Council departments. The collection of disused listed buildings are currently undergoing refurbishment and are known as Love Loan. The new development site will provide a mixture of complementary uses incorporating restaurants, cafes, bars and residential apartments to reinstate the urban block.
Our client Chris Stewart Group requested a scaffold structure to support an advertising banner surrounding 280 George Street located within the city centre. The provided solution allows access to the two facades to enable refurbishment and repair works to be carried out safely with minimum disruption whilst the building is repurposed.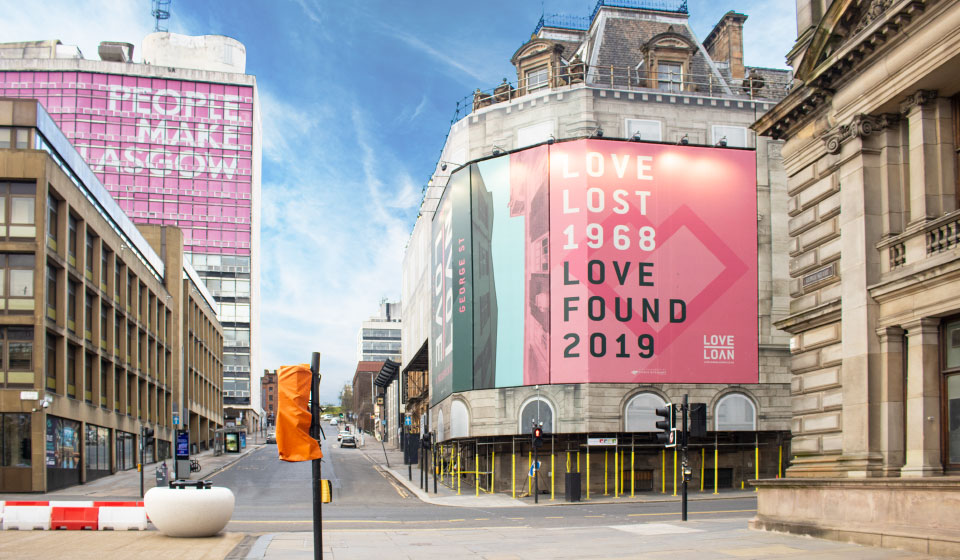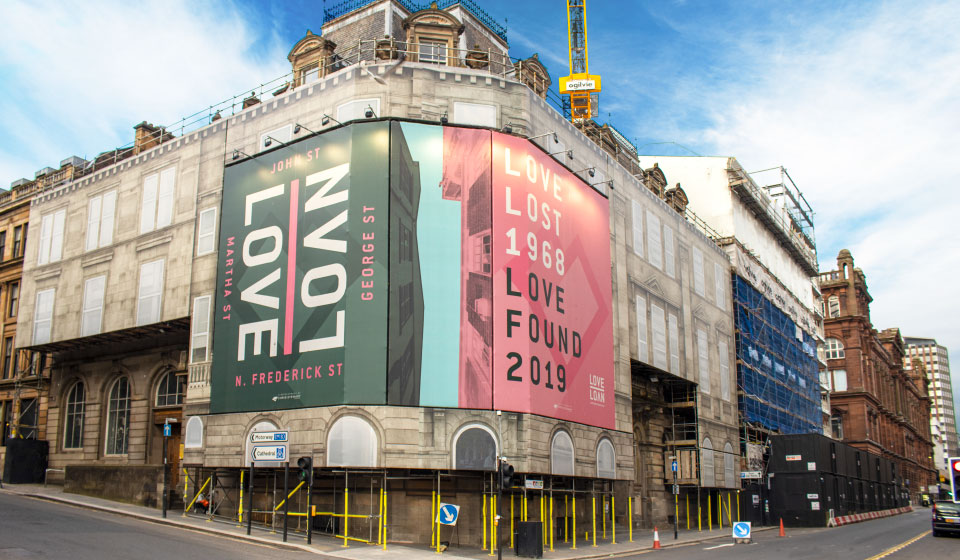 By utilising our adaptive tube and fitting scaffolding system, the in-house design and engineering team were able to provide innovative solutions and work around all restrictions. Project challenges included a large beam section present on the buildings gable elevation with a narrow width support tower.