Design & Engineering Service
Enigma's In-house Design & Engineering Department supports clients' projects from inception to completion. We work collaboratively with our clients to provide economical and innovative solutions that adhere to their specifications and scope. The Enigma in-house Design & Engineering Team provide technical expertise to solve complex access challenges and has gained an invaluable reputation for excellence by utilising the latest design and planning software to deliver safe, reliable projects. Effective communication and careful planning during all phases of a project help to ensure the project time scale is achieved and mitigates unnecessary alterations.
Value Engineering
The design team always expect the unexpected and apply value engineering principles to every project to limit unexpected delays. We engage with all stakeholders including; external architects, engineers, contractors, and our internal operational teams, to provide a more collaborative approach. Additionally, we utilise lean design methodology and maximise stock material usage where possible to help reduce our carbon footprint.
Experienced award-winning multi-disciplinary temporary works Design Team.
Everyone within the Design Team is a member of the Institution of Civil Engineers to progress and develop their career status by continually undertaking professional training. To ensure they're working towards the latest industry British and European standards, codes of practice and engineering best practice guidance. Collectively the team has extensive and diverse experience working on a wide range of complex projects across all major industry sectors. We utilise traditional tube & fitting along with HAKI, K2 and Kwikstage modular system scaffolding to deliver the most cost-effective solution without compromising safety.
Our talented engineers are academically qualified to honours degree level or equivalent with all apprentices working within the team studying towards achieving BEng Hons Engineering qualifications. At Enigma, all apprentice engineers spend time on client sites to undergo hands-on training, gaining experience on various projects using HAKI, Kwikstage, and tube and fitting by supporting the scaffolders with labouring duties. The on-site training helps our trainee engineer's learn the design process to envisage what they are designing and provides them with valuable knowledge of safe construction and dismantling in line with the CDM regulations.
Consistent, reliable, professional service.
We continually assess and monitor individual Engineer competence and performance by reviewing them against our department job role matrix containing guidance and attributes set out by the Engineering Council. With training provided in-house or externally by recognised providers to support their ongoing professional development. Personal development action plans are created to aid their professional training, and all engineers undergo regular internal SWOT analysis to review their progress. Also, all design procedures are audited internally and externally to BSI ISO 9001:2015 standards. Enigma conducts safety audits following ISO 45001:2018 to ensure risk management and CDM compliance.
Clients benefit from full access to an award-winning design service process.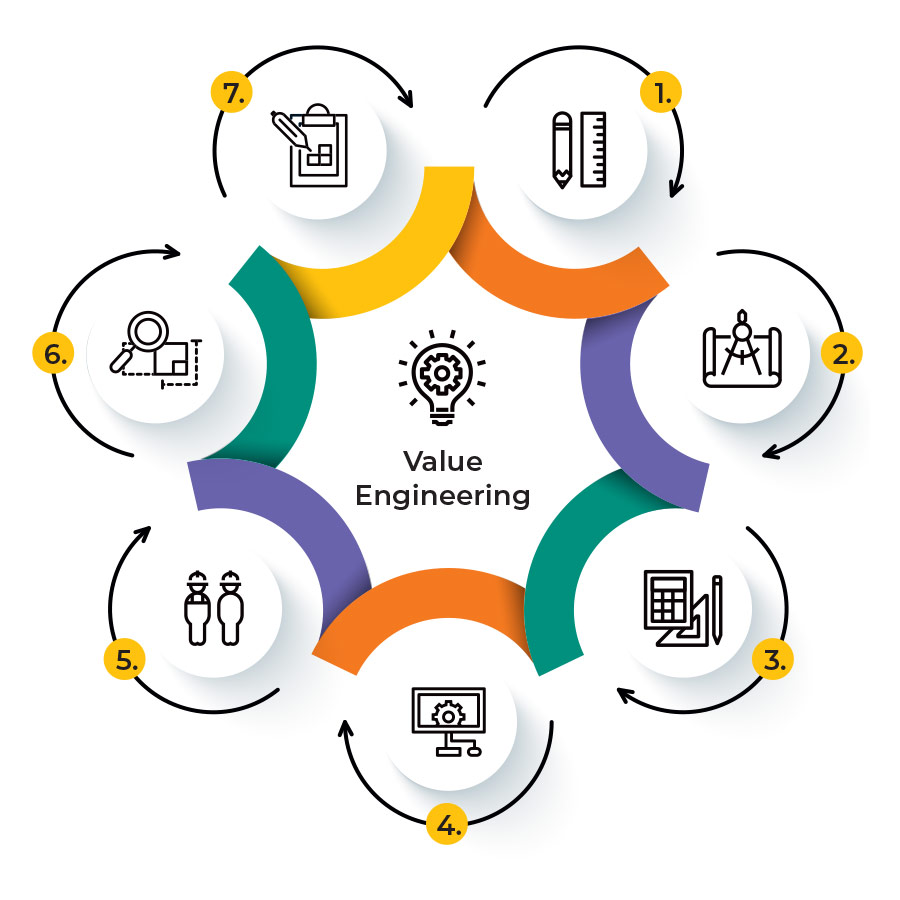 Document change control and accountability
Throughout projects, all changes are recorded, with a corresponding revision code on the design register and task management system. We also include the revision record tables on both the drawing and the calculation documents. Along with information documenting the designer, the person responsible for checking and the dates when completed. All changes follow the same robust checking process procedures applied to the original designs.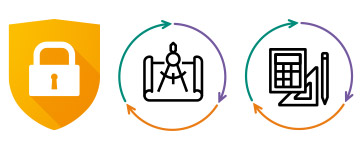 Expertise throughout multiple industry sectors.
The Design Team collectively have 60+ years of experience in supporting multiple market sectors including; Agrochemical, Construction, Energy & Power, Food & Beverage Production, House Building, Industrial Manufacturing, Infrastructure, Petrochemical & Pharmaceutical to support new build, refurbishment, outage or maintenance projects. With the design and erection of bespoke temporary access solutions including; traditional access scaffolds, temporary roofs bridged access, buttressed access, suspended access, public access, shoring scaffolds and façade restraint scaffolds.
Achieve new levels of productivity, efficiency and cost savings by using Enigma's in-house Design & Engineering Team with a fully integrated service package.
Enigma-is an active member of the National Access & Scaffolding Confederation (NASC) and Temporary Works Forum (TWF) to keep up to date with the best practice industry guidance. Please view our project case studies online showcasing Enigma's design and engineering expertise.