Parish Church Restoration Project
Location: Cupar - Fife
Provision of temporary access solutions for essential stonework and roof repairs at B-listed church with a landmark 150ft steeple. The B-listed historic building required emergency repairs to external stonework and roof area after rusted embedded ferrous metal fixings caused damage to the steeple resulting in falling masonry. St Johns Parish Church, designed by Campbell Douglas and Sellars architects of Glasgow, is the tallest building in Cupar and was opened for worship in 1878.
Enigma Industrial Services erected a scaffold surrounding the steeple and roof area to provide safe access at all levels for stonework repairs and permit the safe replacement of mortar to joints. The repairs funded by the Heritage Lottery and completed by Landmark Engineering included weather-proofing the steeple and roof area.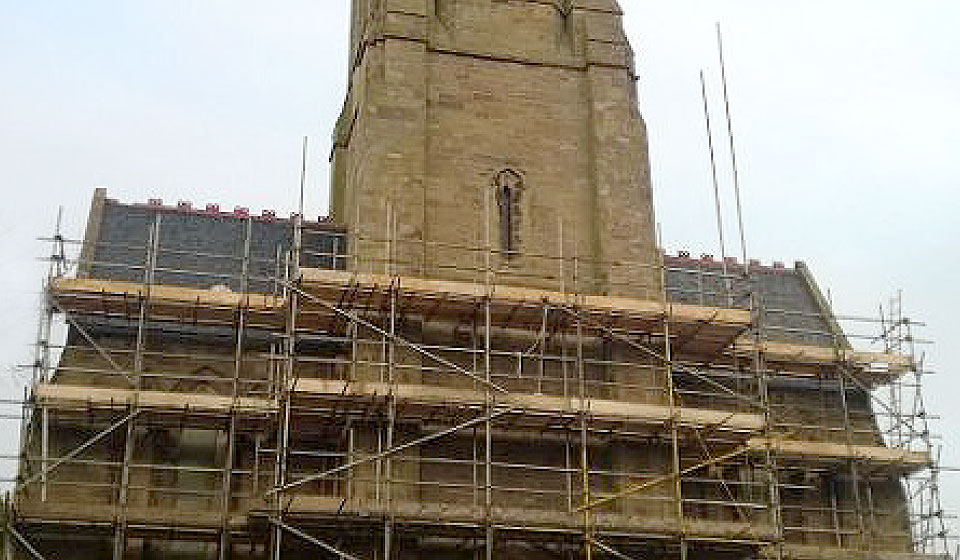 The solution provided permitted full access to the steeple, enabling extensive inspection of the exterior condition and this allowed the contractor to safely remove the existing cockerel weathervane and install a carefully produced copy. After the inspection report highlighted the original cockerel weathervane was in danger of falling off.