TATA Steel
Location: Corby - Northamptonshire
The Corby Steelworks located in Northamptonshire is operated by TATA Steel and manufactures approximately 250,000 tonnes of thin-wall welded tube from steel strip every year. With the manufactured tubing used in a wide range of applications, including construction, lifting and excavating, and throughout the energy and power market sectors.
Enigma Industrial Services have a long-standing working partnership with TATA steel as the sole provider of access solutions. With over 10-years of experience providing a wide range of services at the Corby works, Enigma has in-depth knowledge of site requirements to deliver cost savings for the client. Also, the in-house scaffolding design and engineering teams at Enigma create bespoke economical solutions and method statements for a wide range of complex projects to permit access in confined spaces. Previous projects have included operating from internal cranes whilst working at height and providing access over water.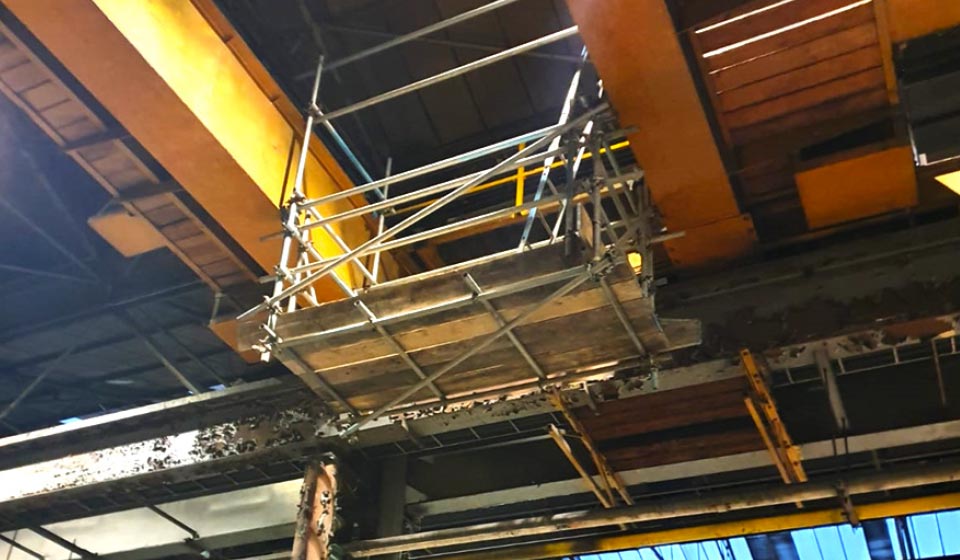 Included within the maintenance contract agreement, Enigma Industrial Services assist TATA Steel to facilitate two fundamental outages on-site at the Corby Steelworks every year. Due to the regular team of Enigma on-site personnel having specific knowledge of the client's outage requirements.