UKPN - Hinkley Point C
Location: Hinkley Point C Nuclear Power Station, Somerset
Provision of access solutions for installation of substation and three primary switchboards to provide power on-site. To enable the construction of Hinkley Point C, the first Nuclear Power Station to be built in the UK for over 20 years. UKPN have installed three primary switchboards on-site to provide electrical power from the National Grid. The network supplies 37MW of power to the site for construction supplies including, the site campus, tunnel boring machines and temporary offices.
Enigma Industrial Services provided access and egress solutions to UK Power Networks (UKPN) at various locations on-site within the electrical services substation pit installations. This enabled UKPN to successfully carry out the installation of electrical cables and circuit feeder pillars, together with trunking and cable ladder racks and their ancillaries.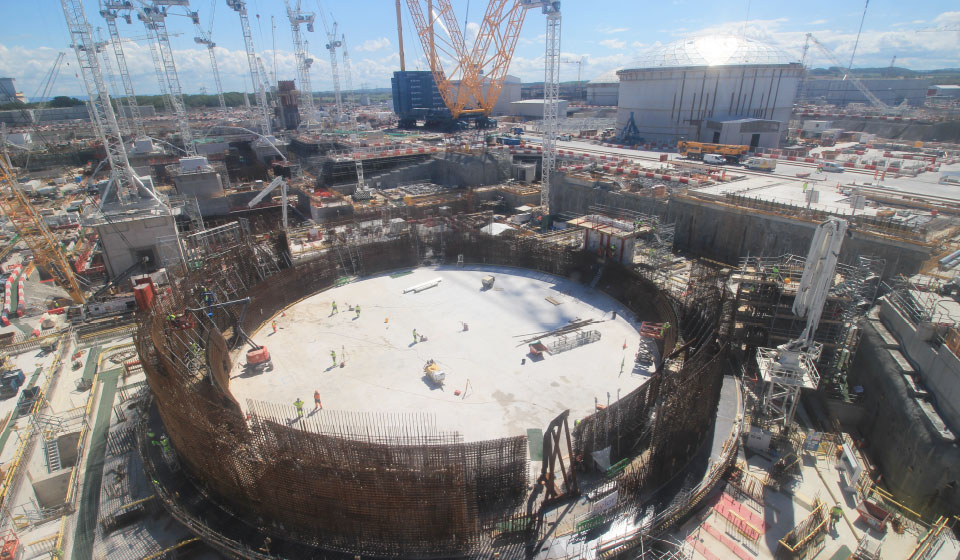 Throughout the project at Hinkley Point C, Enigma have erected safe working access and guard rails on behalf of UKPN to prevent falls. Also, during the lifting operations by the client, Enigma provided Man in Attendance duties to enable smooth operating and installation procedures for the substations on site. Enigma has been awarded future work by UKPN based on the safe, professional services carried out.
Enigma Industrial Services has provided access solutions to UKPN on substations throughout the Greater London region for over 10-years.