Enigma were engaged to provide encapsulation and access to the front of Airbus A319, A320 and A321 models enabling our client to install a new Wi-Fi system to the aircraft. Carried out over the winter period and in a reduced timeframe due to the clients reduced operational requirement.
We designed and provided a free-standing scaffold structure incorporating the provision of safe access to the top of the fuselage area and cabin door, complete with weatherproof encapsulation to protect the front of the aircraft. The design included many critical dimensions, ensuring the aircraft could manoeuvre safely in and out of the temporary enclosure while maintaining unobstructed access to the cargo doors. Due to the positioning of the aircraft Wi-Fi installation, the scaffold had to be cantilevered over the engine areas to provide suitable working platforms.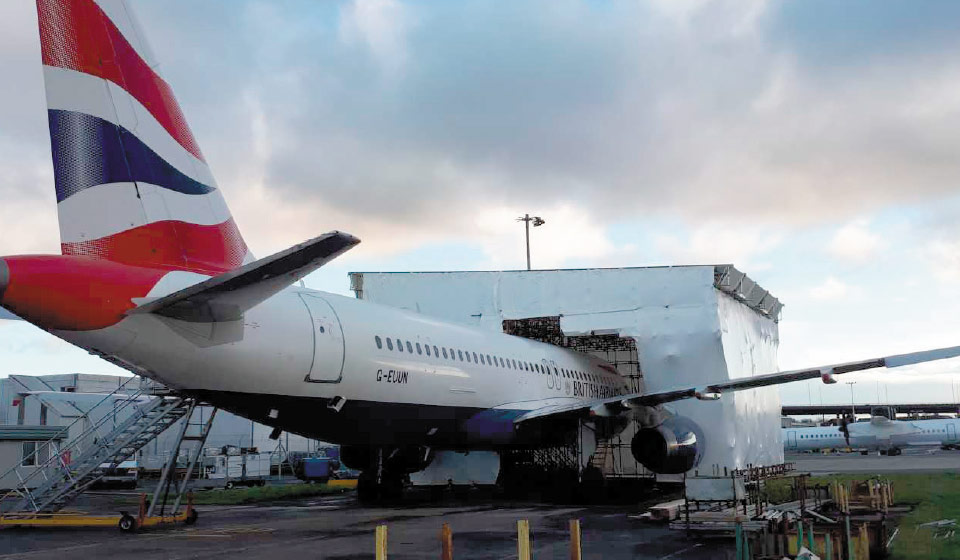 The timing of the project provided an additional challenge for the design team with the requirement to consider increased wind and snow loads. The design also had to incorporate beam-work support to house bins of scaffold fittings to act as kentledge to stabilise the scaffold.