Aldcliffe Road Refurbishment
The conversion of a 1900's Grade II listed packet boathouse, workshop and barn into six luxury houses and the construction of eight new luxury houses adjacent to the canal-side.
Our project consisted of three distinct elements:
Access scaffolding for eight timber frame luxury houses; delivered using 'system scaffold' (in this case Haki);
Provision of a fully boarded access scaffold to enable the refurbishment of the packet boathouse using traditional 'tube & fitting';
Additional access scaffolding for the existing stone barn structure refurbishment again using the more conventional 'tube & fitting'.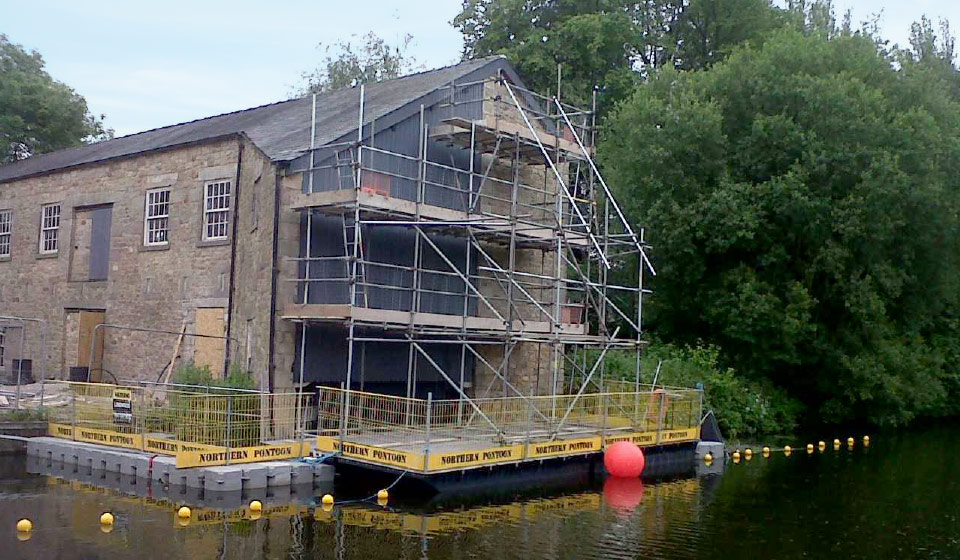 This project was unique in the fact that the scaffold base was a 'floating pontoon' adjacent to the canal-side. The challenge for our in-house design team was to provide a solution that factored in the movement of the scaffold due to the canal water levels continually rising and falling.