Box Encapsulation Plant Direct Import Facility
Sellafield
The newly constructed Box Encapsulation Plant Product Store and Direct Import Facility (BEPPS-DIF) is a solution to one of Sellafield's biggest challenges, facilitating the safe removal and storage of nuclear waste from Sellafield's Pile Fuel Cladding Silo.
The high-tech facility is the vital component between the waste coming out of the Pile Fuel Cladding Silo and being stored in one of 4 product stores. Once the nuclear waste is secured into 3m3 storage package boxes, they are then transferred into two vaults designed to provide long-term storage.
Enigma provided thermal insulation and access services at the new high-tech facility built to process and store legacy waste at Sellafield.
Enigma were selected by long term collaboration partner Balfour Beatty Kilpatrick to deliver services on the project. Balfour Beatty Kilpatrick is the primary contractor responsible for the installation of pipework throughout the BEPPS-DIF facility. Enigma's scope of work included a number of insulation solutions on the various cold and hot water, steam, and condensation pipework systems within the BEPPS-DIF facility. Additionally, Enigma delivered a multi-disciplinary solution to remove and replace the insulation and cladding on the re-mineralisation tank through the provision of temporary scaffold access. This reduced the number of interfaces on the project, streamlining the works for the benefit of all stakeholders.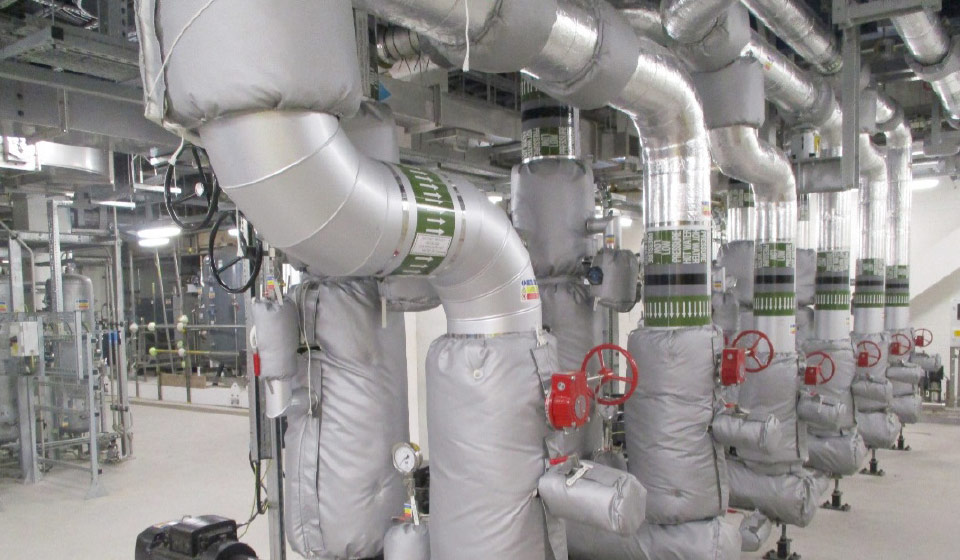 Through early engagement with Balfour Beatty Kilpatrick, a number of challenges were explored and overcome with innovative solutions. This included Balfour Beatty Kilpatrick's requirement to replace the existing pipe shoes. Enigma designed and manufactured bespoke insulation jackets delivering a solution that mitigated potential delays on the project, combining a rapid installation system with a low-cost inspection process that eliminates the need for removal and reinstatement of insulation and cladding in the future.
Enigma are proud to cement our relationship with Balfour Beatty Kilpatrick and the Sellafield supply chain, creating a clean and safe environment for future generations.