Dean Castle - Restoration Project
Location: Kilmarnock - Scotland
The £5 million restoration project on the 600-year-old historic building located in Kilmarnock has been conducted by CBC Stone. The restoration work mainly incorporated the removal of cement pointing from the stone walls and replacing it with lime mortar. To enable the building to breathe by letting moisture in and out of the walls. The previously applied cement caused moisture to become trapped within the walls leading to mould, whilst causing sections of mortar to flake off. Water ingress had also, caused the building to close due to penetration reaching saturation levels putting the safety of visitors at risk. The project was supported by the National Lottery Heritage Fund and Historic Environment Scotland.
Throughout the restoration project innovative K2 scaffold system, an upgraded Kwikstage system designed specifically for heavy leg load environments with a 3.0m ledger length was installed, along with tube and fitting scaffolding to provide access to various features of the existing façade. The scaffold had many tie restrictions to elevations, along with the requirement for debris netting to be installed.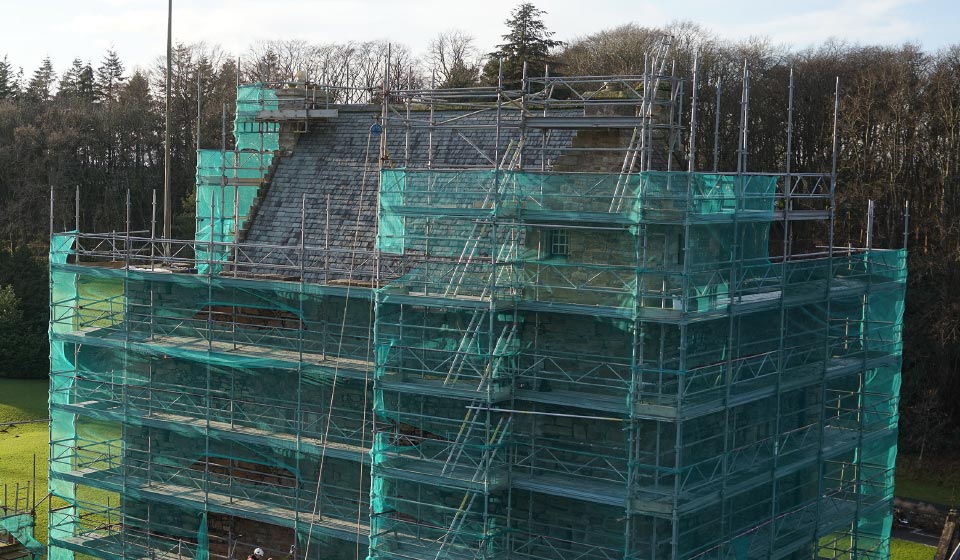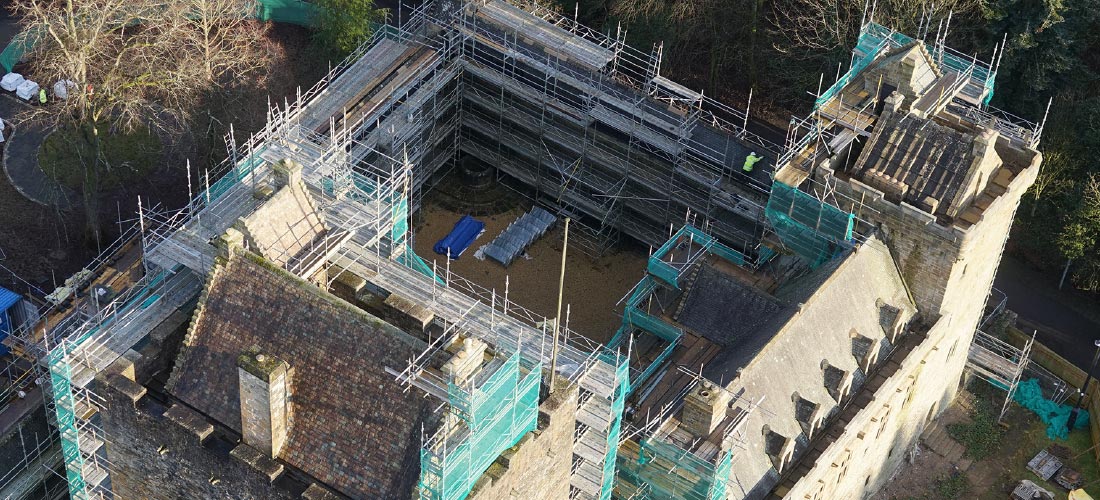 As is common in this environment, the challenge was to leave minimal trace of temporary access upon completion of the works. Challenging as this was, our design team worked successfully with the client, ensuring that full access was delivered, whilst utilising all non-invasive methods of scaffold stabilisation.