The provision of access solutions to support the extensive refurbishment of the Old Cotton Mill, originally built in 1861.
Our scope was to provide a fully boarded scaffold to cover the Mill and towers, five stories high incorporating fifteen 2.00m high lift(s). Adaptions were also required to install new signage to the high parapet level.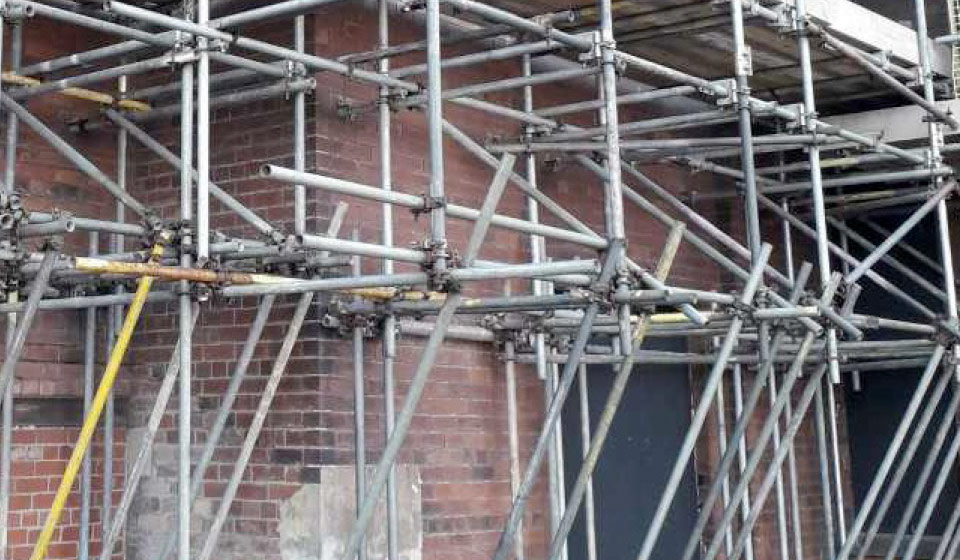 The old Mill had several low-level extensions built after its original construction. Therefore, we had to design bespoke solutions which enabled access to difficult locations. Our design team provided a series of solutions, which included securing cantilevered (gallows) brackets to the existing building and envelope by using band and plate fittings.