Located on the A92 Kirkcaldy to Dundee section of the trunk road between Freuchie and Ladybank, the historic listed bridge structure comprises of 3 masonry arch spans over the River Eden. The refurbishment of the bridge to current standards offered improved safety for central Fife trunk road users.
Our scaffold design using traditional tube and fitting incorporated 1.0m deep beams and soldiers that were formed from the arch to support the foundations.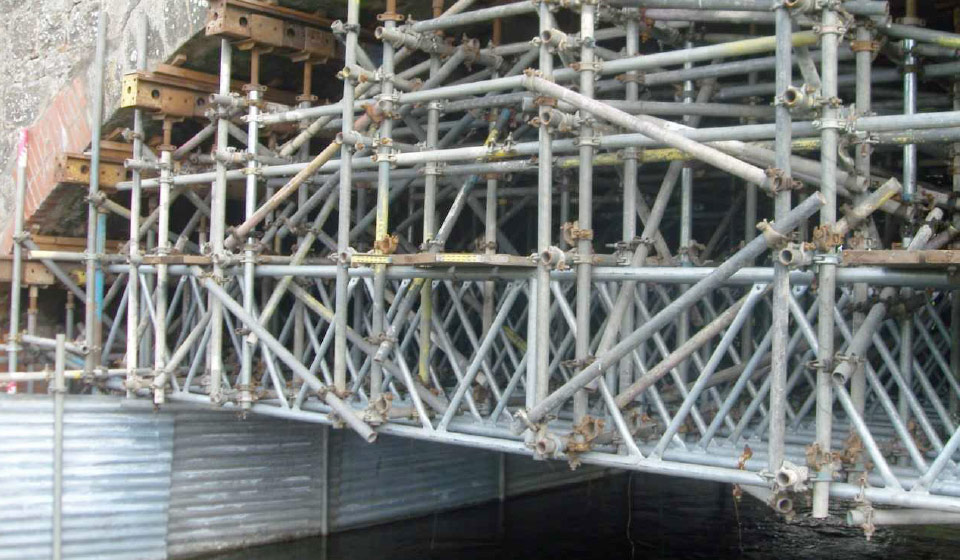 A key point for the scaffold design team was to consider the likelihood of high- level waters with fast flow rates washing the structure away. To mitigate this risk, appropriately weighted kentledge blocks and steel sheets were strategically placed, to create water flow diversion channels away from the scaffold structure.