This project consisted of the re-roofing and conversion of the iconic Glasgow Co-op building into modern apartments.
The scaffold design utilised our K2 System, along with traditional tube and fitting. Access was required to allow the building to be re-slated, along with lead replacement works to the central dome. The project also included the reinstatement of the iconic Gold Statue of Liberty which had not been in place for many years.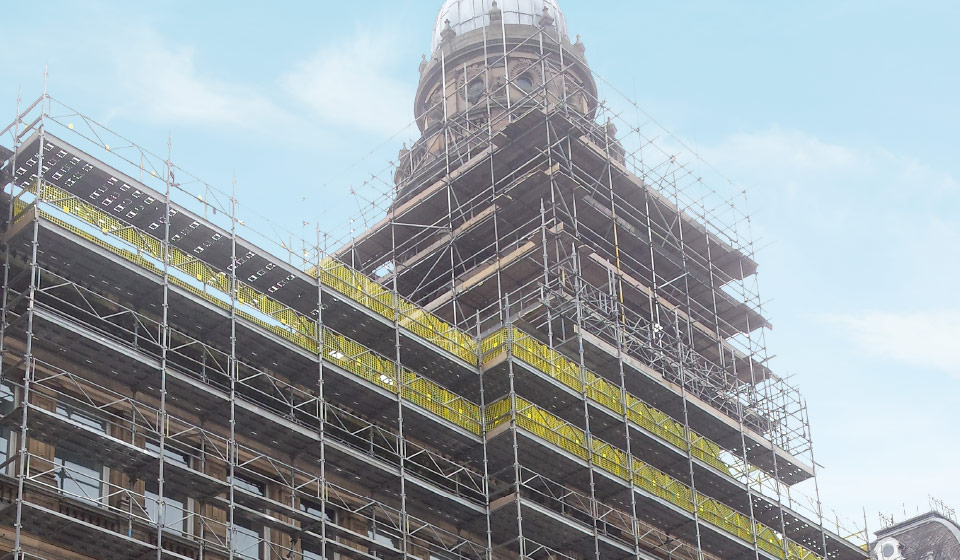 One of our challenges was to minimise the number of ties into the building façade; therefore, the use of our K2 system was ideal because of it's 3.0-metre bay lengths.