This project was for the construction of the first Proton Beam Therapy Unit in the UK at the Christie Hospital, Manchester. Proton Beam Therapy or PBT is the most advanced and safest cancer treatment we have today. Proton radiotherapy is a type of particle therapy that uses a beam of protons to eradicate diseased tissue and is the most highly advanced way of treating cancers without damaging tissues around the tumours.
Access for the project was provided by external scaffolding and mast climbers. The more challenging elevation(s) adjacent to the vital hospital areas were supplied by external scaffold(s). The external scaffolding, designed in 2.00m high lift(s) also included a series of inside board movement(s) to service the needs of the many trades on site.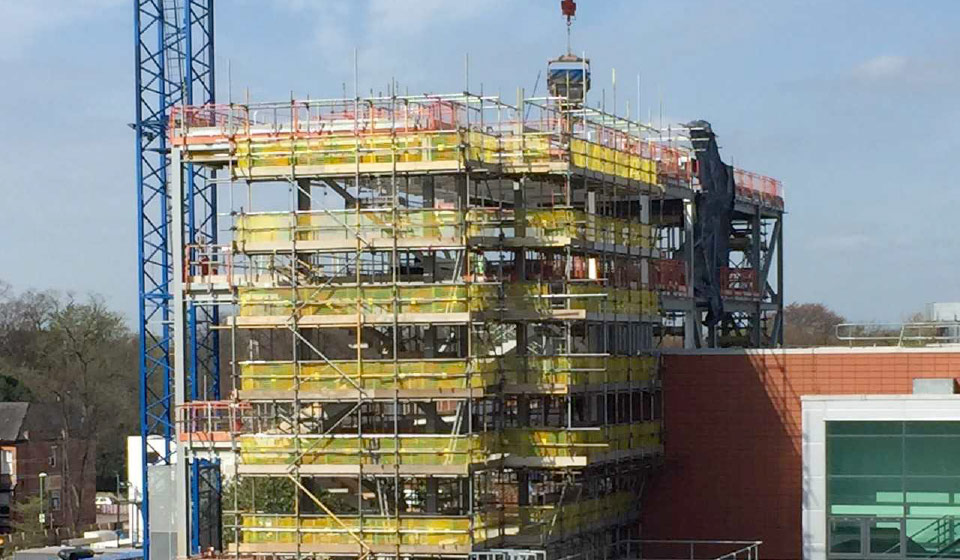 Because the location of the new PBT building was within the existing hospital footprint, we were unable to ground various elevation(s). Our in house design team used suitably braced bridges spanning the low-level roofs to beam over adjacent hospital building(s).