Provision of an encapsulated scaffold structure around the iconic Chatterton water tower this enabled essential painting and repairs to the tower. Initially built-in 1955 the tower holds 3.4 million litres of fresh water and supplies 22,000 homes in Spalding, Lincolnshire.
Our scope was to provide a fully encapsulated perimeter scaffold surrounding the Water Tower using more than 195 tonnes of scaffolding material. The scaffold structure was encapsulated with sheeting to protect the workers from the elements and to stop any environmental contamination. A team of eight scaffolders and four rope access operatives worked on the project to allow painting and repairs to the structure.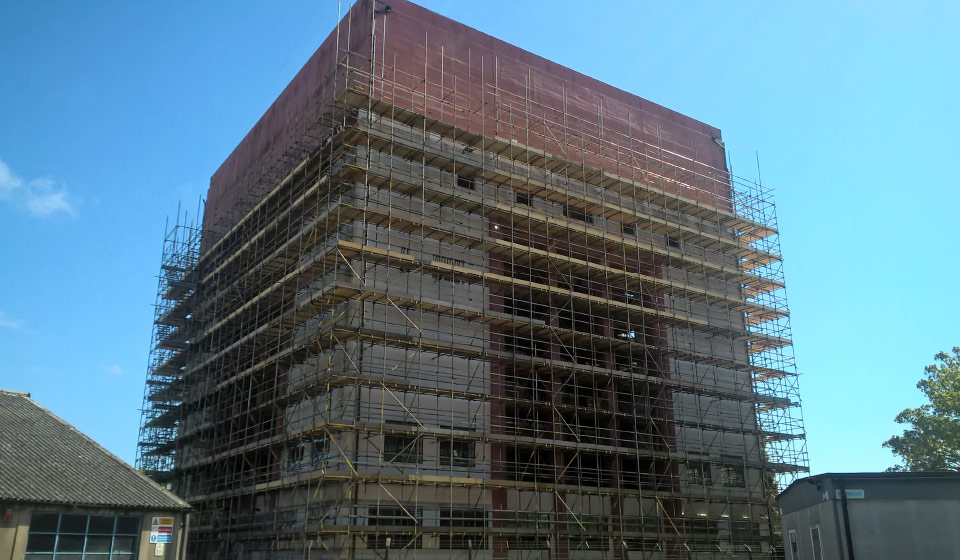 We specifically tailored the design of the roof scaffold, eliminating the risk of any scaffolding tubes piercing the roof, allowing the tower to continue operating, supplying essential water to local residences and businesses.