Cardinal Court was a stalled development that had stood unfinished for seven years due to the administration of a previous developer. It had turned into a political issue with residents repeatedly raising their concerns. The contractor CPUK were increasingly under pressure to get the project completed ahead of schedule.
We provided the primary access to the site through erecting a mast climber access and support scaffold in and around the mast climber apparatus. The mast columns were supported using suitably braced RMD soldier members immediately beneath the mast columns.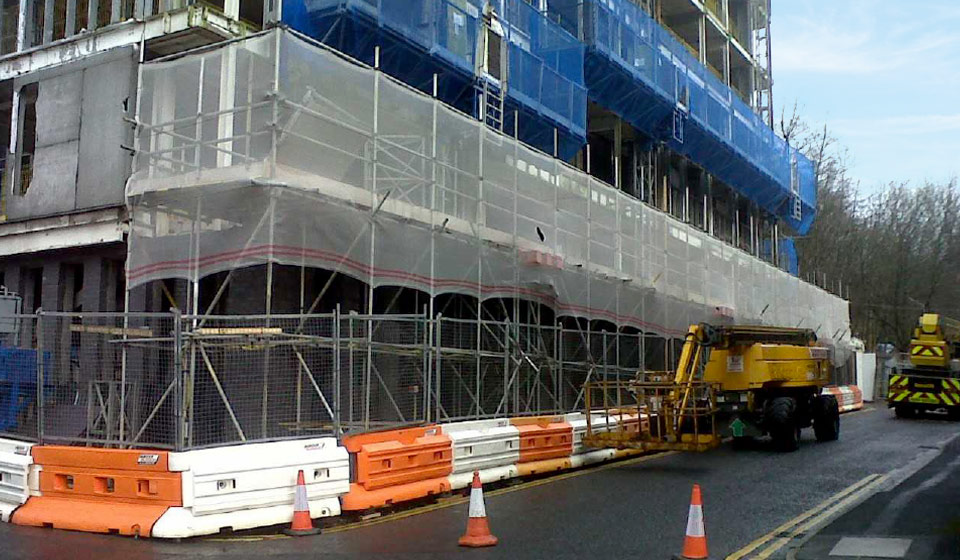 Due to the sloping ground conditions, our design team had to provide a solution to structurally support the mast climber and mast column(s) within the external access scaffold to the base of the mast climber.