280 George Street Project
Renovation and conversion of a city centre Grade B listed sandstone office building into serviced apartments and retail units.
Our brief was to provide access to the front corner façades of the existing building, to allow the individual trades to undertake the renovation work. Our design also took into account the incorporation of an advertising banner that completely covered the outer face of the scaffold.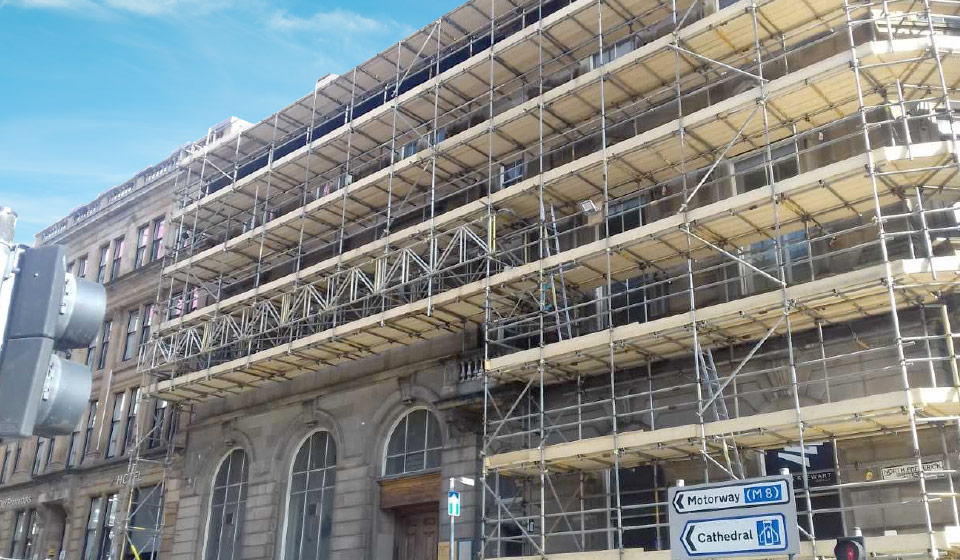 At the request of the client, our design included 10m and 15m clear span bridge sections over the ground floor arched windows to maintain natural light. Using easy-fix transoms, we were able to maintain a constant platform width of the bridged section over the balcony area. As well as providing clear access, this element of the design reduced erection time by eliminating the requirement for ledger bracing.