Sandhurst Royal Military Academy
Location: Sandhurst Berkshire
This £18 million project was the refurbishment of Sandhurst Royal Military Academy in Berkshire.
We were engaged in supplying and erecting scaffolding to the full perimeter of the military academy, including full temporary roof coverage and encapsulated elevations. Over 1700 tonnes of traditional tube and fitting was installed all around the building including 58 chimney stacks, as well as protection to 305 windows. Roof sections were prefabricated at ground level using the HAKI roof system before being lifted into place using a mobile crane and once complete they provided a fully watertight work area. The onsite team were also involved in the scaffold protection and encapsulation of the chapel organ, no scaffolding was to touch the delicate interior and structure of the building. Due to this reason scaffold tube caps and foams were used for protection throughout the project.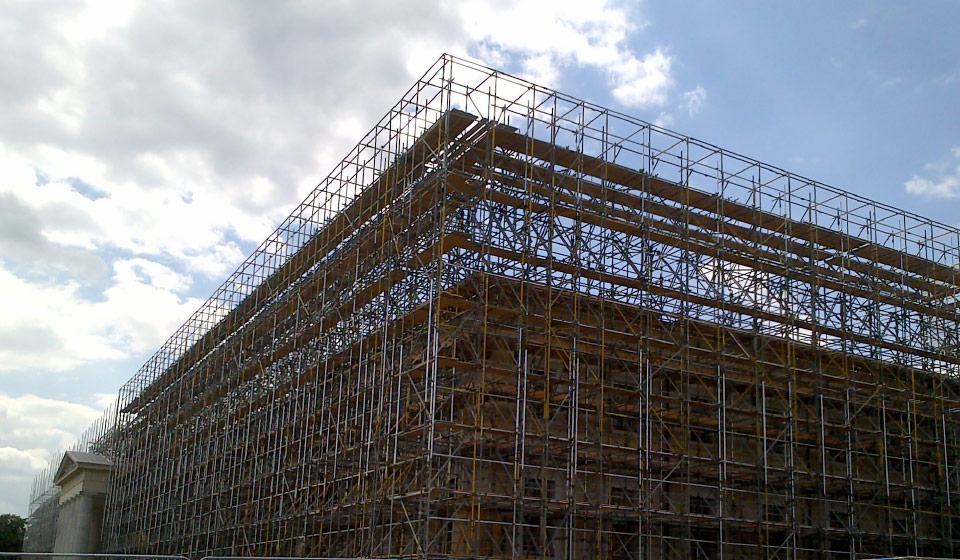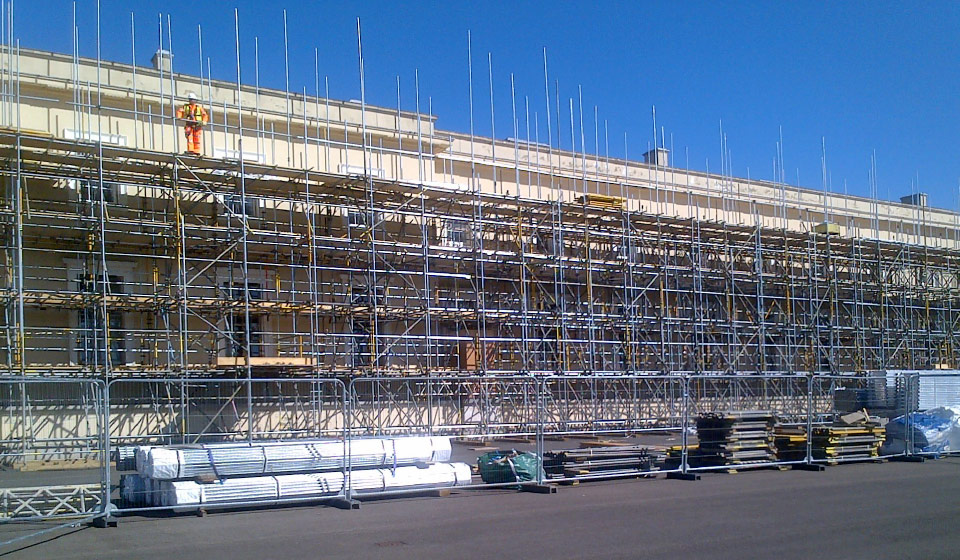 The Enigma In-House Design Team were an essential element of the planning and execution of the refurbishment, designing complex engineering design drawings to cater for the installation of the HAKI temporary roof system. The service delivery of this project was critical whilst the Royal Military Academy remained operational throughout the refurbishment works to ensure minimal disruption to Royal visits and Officer cadets graduating from the Royal Military Academy Sandhurst Sovereign's parade. A specialist protective wrap printed with an image of the academy was attached to the scaffold exterior.