Seabank Power Station
Bristol
Provision of on-site scaffolding services for maintenance projects and outage works, the Combined Cycle Gas Turbine Power Station has an installed capacity of 1,140MW and was built in two modules. Initially, 'Seabank One' (755MW) opened in 2000 and 'Seabank Two' (385MW) became operational in 2001. The Seabank Power Station is owned by Seabank Power Limited, a 50:50 joint venture between SSE and CK Infrastructure.
The main scope of the contract is to provide a core team based on-site to carry out all scaffolding requirements for maintenance work on a day-to-day basis. Also, in addition to the general maintenance, we provide all scaffolding requirements directly to Seabank Power Station for any outage work or when contractors are mobilising to the site. Enigma carries out all design requirements by utilising our award-winning in-house design department to support this ongoing delivery service.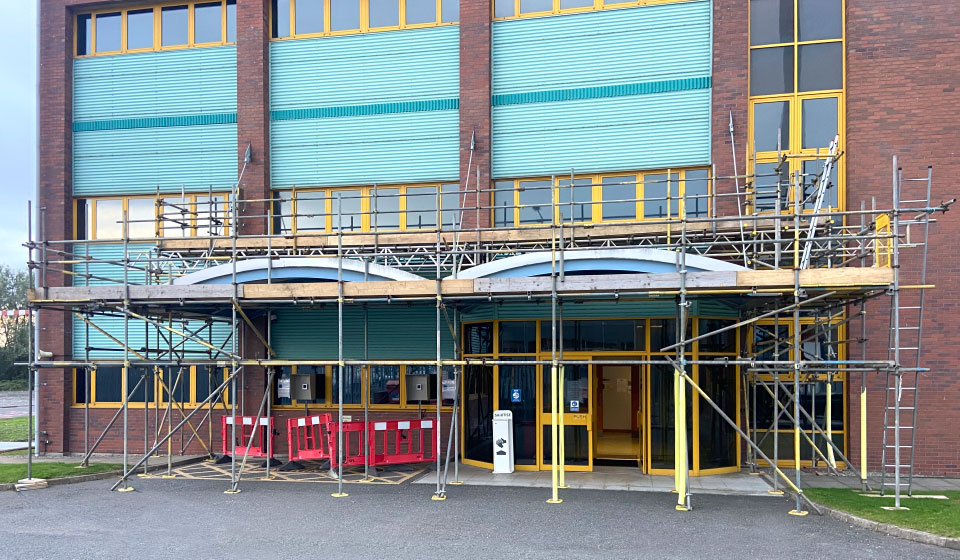 Enigma successfully secured this contract from the incumbent contractor by providing a comprehensive package that both technically and commercially fulfilled Seabank Power's requirements. By demonstrating a cost-effective delivery model that consisted of the correct staffing levels, off-site support and scaffold design requirements. Whilst also providing the client with additional innovative solutions including, our mobile inspection application for complete peace of mind. Seabank Power Limited, understand the added value that Enigma can deliver to their site operations which complement Seabank's future strategies.