SI Group - Chemical Manufacturer
Wolverhampton
Contract scaffolding provision for cyclic maintenance and outage work at tier 3 COMAH manufacturing site in Wolverhampton. SI Group is a global performance additives and intermediates business manufacturing innovative products for a diverse range of applications to enhance the quality and performance of countless industrial and consumer goods. The organisation operates multiple large-scale manufacturing production sites throughout the world.
Enigma currently provides on-site contract scaffolding services for maintenance purposes at the Wolverhampton tier 3 COMAH site. With over 20-years of experience as the sole provider of access solutions on-site, we have an in-depth knowledge of the specific requirements. Enigma work in partnership with SI Group to deliver cost savings and economical solutions.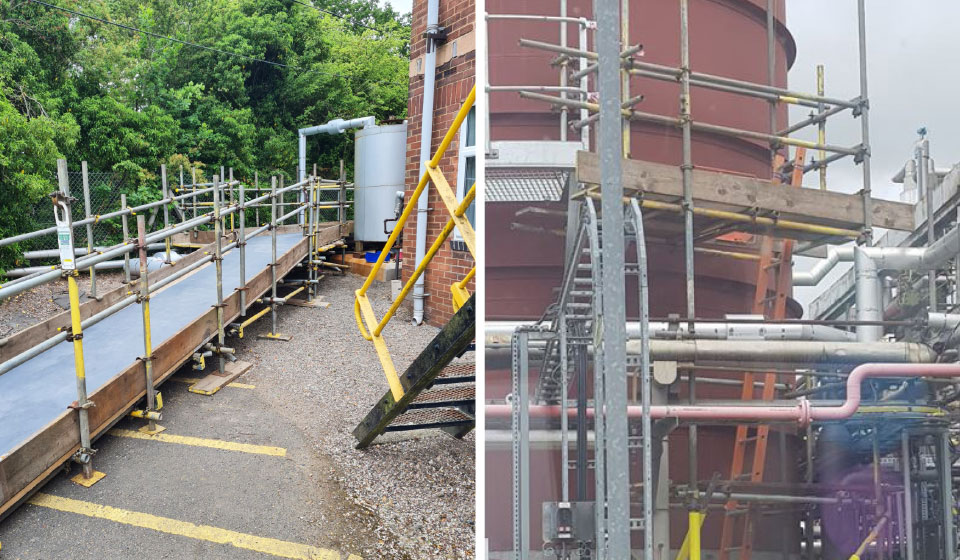 Enigma facilitates the major outage every year by utilising long-standing, specially trained personnel working on-site at the Wolverhampton production plant. Also, to assist the on-site team, Enigma's in-house Design & Engineering department create bespoke designs and method statements to overcome complex challenges that include working in confined spaces.