Woodfield Road Altrincham
The project consisted of two four-storey timber frame construction blocks which consisted of thirty-two apartments and nine townhouses. Partially developed before the 2008 financial crisis the site stood dormant for over eight years and included a concrete transfer deck, used within the new plans.
The fully boarded external scaffold designed utilising our HAKI system was initially, used to support the timber frame construction, then subsequently for the external brickwork and roofing subcontractors. Fifty-six car park spaces were also made available beneath the concrete transfer deck. This development was built in very close proximity to adjacent neighbouring properties, significantly reducing the working footprint available.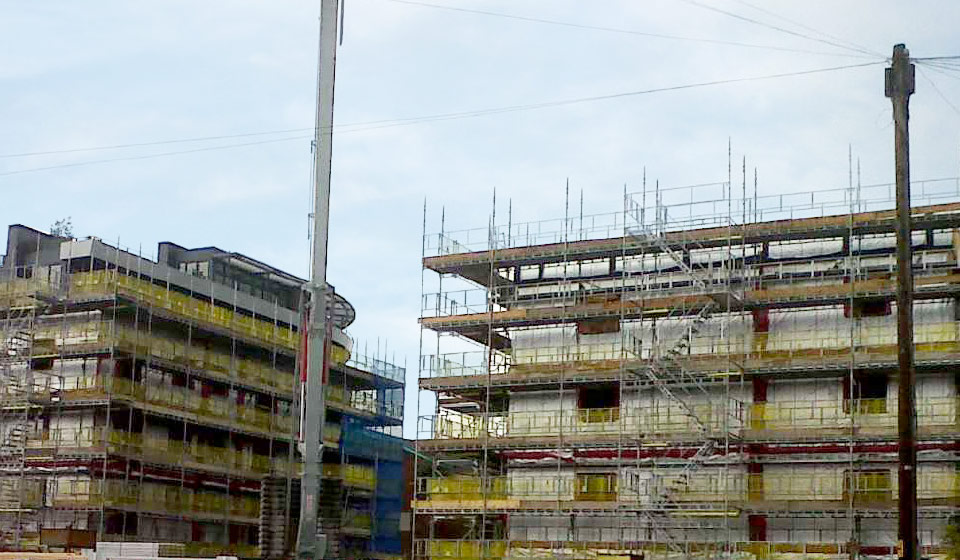 Additional structural supports had to be installed beneath the transfer deck to transfer the self-weight of the external access scaffold, and any imposed loads applied thereon down to the ground level.