The Heinz Kitt Green site opened in 1959 and is Europe's largest food processing plant manufacturing a wide range of tinned food products. We are now in our 6th year of a term maintenance contract supporting Heinz with their site-wide scaffolding requirements.
Our main scope of works within the contract is the supply of scaffolding & access solutions to provide maintenance and reactive works which also include other projects including installation of a permanent handrail system, Project Darwin and a high voltage/primary low voltage infrastructure improvement programme.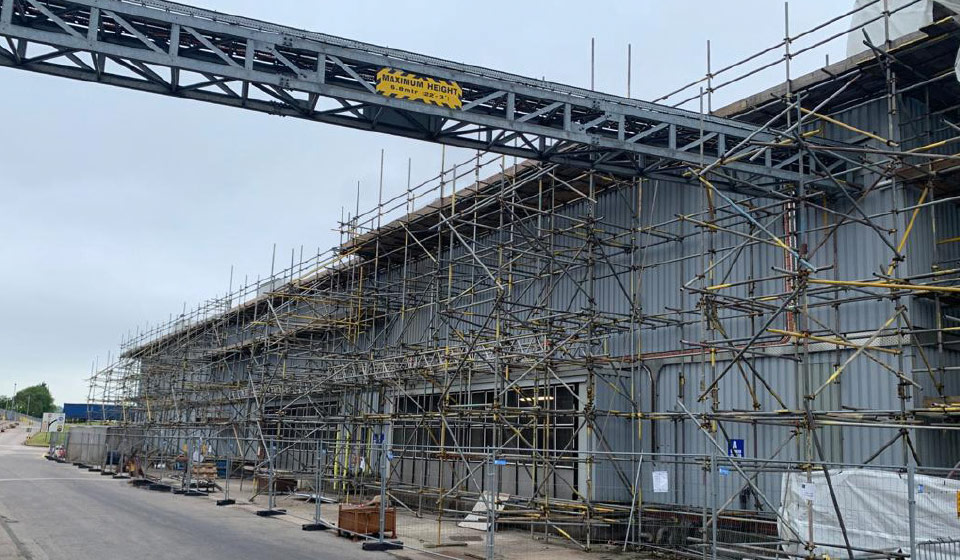 As a food processing plant, our internal scaffolds must be clean and contamination-free; ensuring compliance we build all of our internal scaffold structures to a specification that we have produced in conjunction with Heinz exacting high standards.