We assisted in retaining the front façade of an existing building while demolishing the remainder of the structure to make way for the construction of a new steel frame office block.
We designed and erected a façade retention scaffold to support the front elevation of Horizons House using traditional tube and fitting.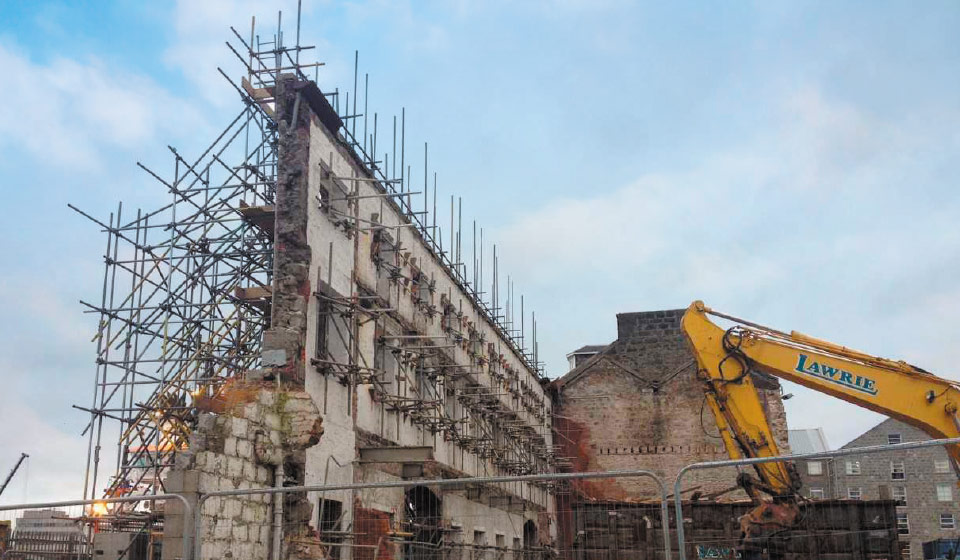 Space in front of the building façade was limited; therefore, the design had to incorporate multi-stacked kentledge blocks to stabilise the structure.