McEwan Hall - University of Edinburgh
Edinburgh
Provision of temporary access to refurbish the historic listed University of Edinburgh graduation hall.
The historic listed graduation hall building was constructed in 1897 and presented to the University of Edinburgh by local brewer and politician William McEwan. Originally designed by architect Sir Robert Rowand Anderson, the iconic landmark features a large dome and is built in the Italian Renaissance style using stone sourced from Northumberland. The hall underwent a £35m refurbishment programme and is currently used for graduations, lectures and public talks.
Enigma's Glasgow Access Depot provided scaffolding on behalf of contractors Land Engineering for external stonework restoration works. Additionally, the Enigma Edinburgh Access Depot installed interior temporary access solutions for Interserve Construction to complete internal refurbishment works.
The schedule of works incorporated improving the foundation's structural integrity, rectifying damp problems and restoring the interior building fabric. New energy-efficient heating, ventilation and lighting systems were installed, along with new seminar rooms created in the basement to upgrade visitor and conference facilities.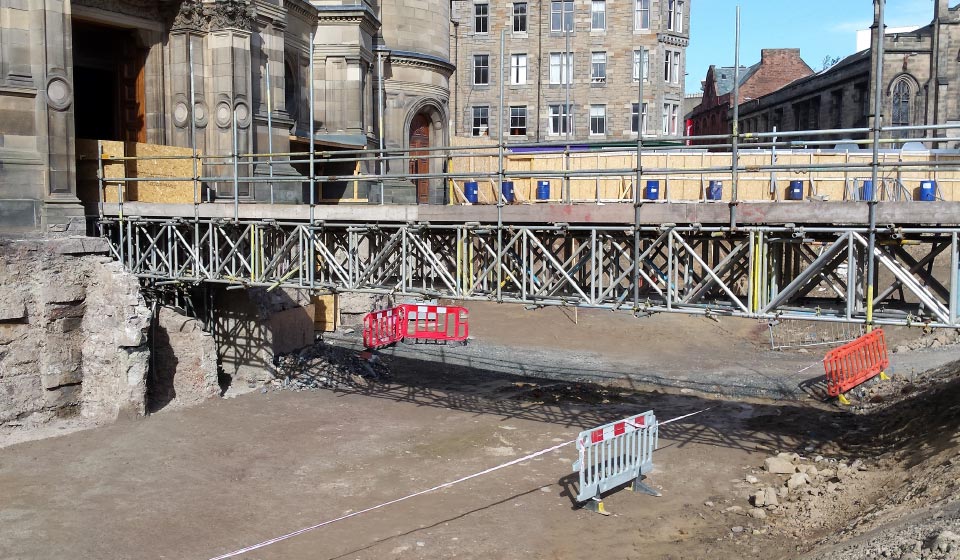 The restoration works were completed on time so the first graduation ceremonies could be held, at the newly refurbished McEwan Hall. Also, to resolve building access problems, the new contemporary glazed entrance pavilion improves accessibility to create are more inviting social public space at the category A listed graduation hall.