Refurbishment of 19th Century Cotton Mill
Stockport
Provision of temporary access solutions to restore and convert Grade-II building into 213 luxury apartments. The seven-storey building in Stockport, Greater Manchester, was constructed in c1880 for spinning cotton and wool. Meadow Mill is a Grade-II listed, historic building and forms part of the £1bn regeneration scheme currently underway to revitalise Stockport's city centre.
Enigma provided access with traditional tube & fitting scaffold and HAKI System Scaffolding to enable the refurbishment project to commence. Additionally, HAKI Stair Towers have been installed for the client to provide an efficient access/egress package and ensure workers have safe access to their intended working level when on-site. Scaffold beam sections have also been installed to evenly spread the loads throughout the structures.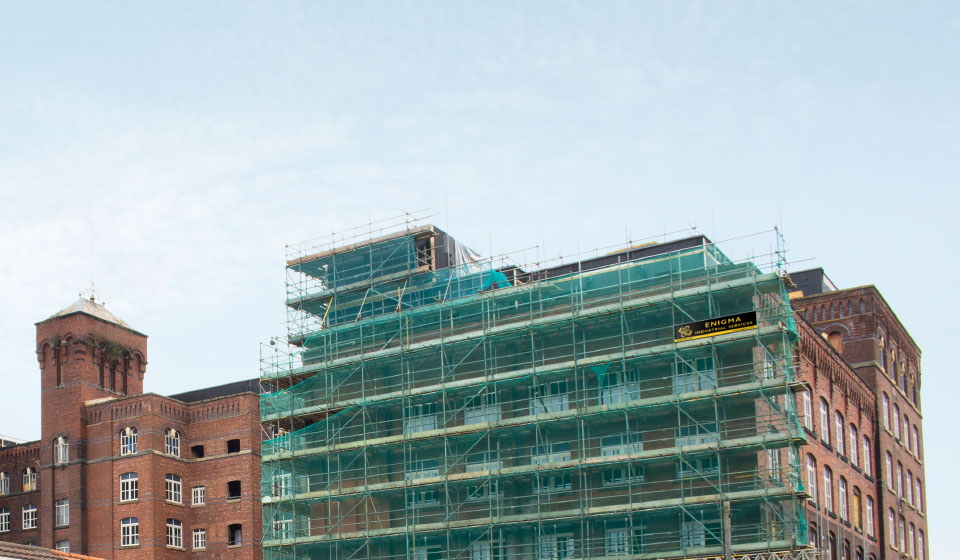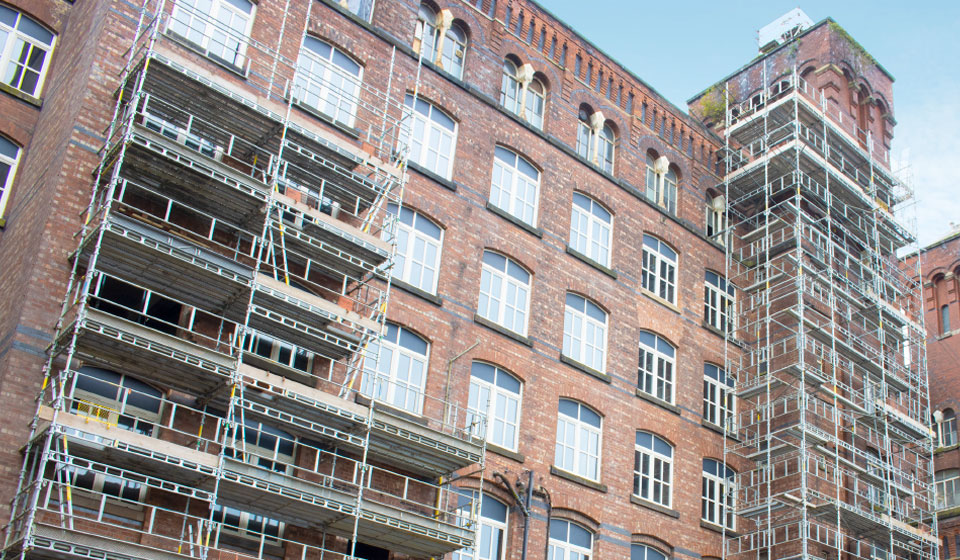 Due to the historic listed building being situated in the city centre and surrounded by a road, leading to an industrial business park. The Enigma in-house design team implemented cantilevered beam sections to the building corners, allowing safe pedestrian and vehicle access to continue unrestricted below. The beamed cantilever sections were installed above low-level buildings and fitted through windows, with back propping down four floors of the building utilised to support the structural solution.