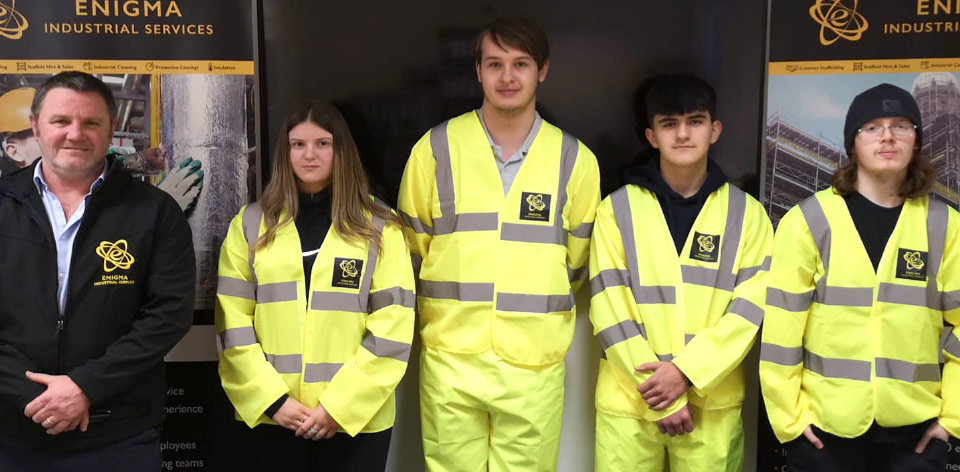 Enigma Industrial Services recently hosted a work experience day in collaboration with Kier, a subcontractor on the Sellafield Product and Residue Store Retreatment Plant (SRP). The major project is being delivered under the Programme and Project Partners (PPP) model, which seeks to revolutionise project delivery at Sellafield through long term partnerships and value-added collaboration.
The purpose of the event was to help promote the opportunities available for local college students and school leavers seeking a career in the construction industry at Sellafield.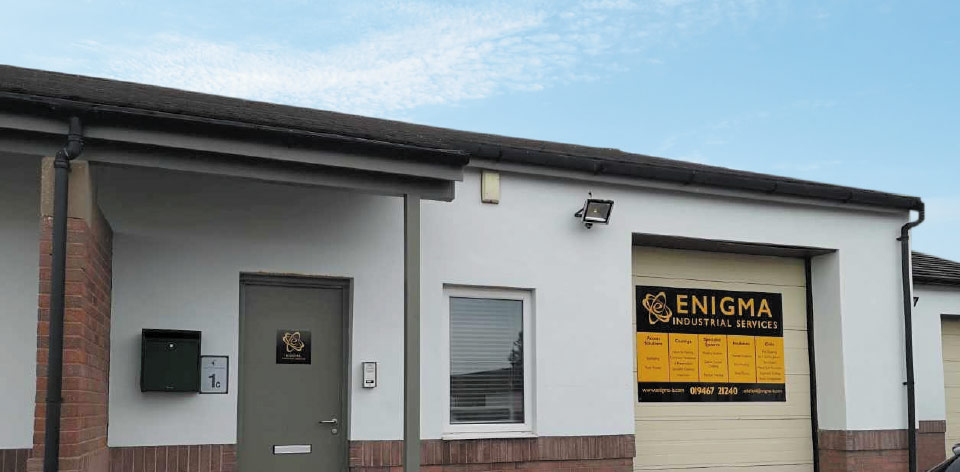 All attendees spent the day at Enigma's Seascale office and received information relating to the pre-work requirements needed to work on a general construction site or within the nuclear industry. During the work experience day, Enigma's Health and Safety Manager Nicky Cook presented the students with safety information to highlight the importance of risk assessments, method statements and how to operate safely in nuclear environments. To conclude the training day, Enigma's Site Manager for Sellafield, Paul Hunter, provided the students with a useful insight into embarking on a career at Sellafield based on his personal experience working at the nuclear facility for over 3-decades.
Enigma Industrial Services are currently supporting Kier on-site at the Sellafield Nuclear facility with the provision of temporary access solutions for the SPRS Retreatment Plant (SRP) project.
Enigma pro-actively seeks to employ local people and are proud to collaborate with Kier to help support the local community. The work experience events provide pupils studying at the surrounding schools and colleges with a real insight into the rewarding careers available within the nuclear industry.