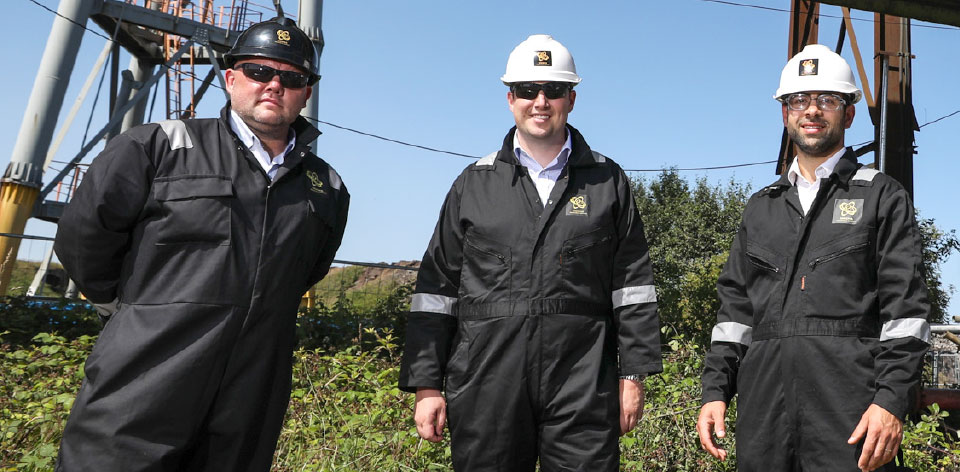 Enigma Industrial Services have been involved in an increasing number of projects across the Teeswork site, and are pleased to announce the award of a £450,000 contract to remain at Teesworks for a further 12 months.
Enigma have been working at the Teesworks site for four years, providing safe access solutions as the site is prepared for redevelopment and investment. The team on site has helped contribute to the region's recent milestone of half a million hours without a single lost time accident.
Enigma have now secured additional works for Thompsons of Prudhoe and their supply chain, providing scaffold access at the South Bank Coke Ovens. The works, which fall under Enigma's ancillary asbestos license, involve the removal of asbestos from redundant pipework. Following these contract awards, Enigma have taken advantage of skilled local labour by doubling the number of workers on-site. This has also enabled additional management and administrative roles to be created within the Teesside office.
As well as supporting organisations on-site, Enigma has signed up Stockton-based training provider Northern Safety to up-skill the company's new starters, by giving them the specific skills they need to help with the redevelopment of Teesworks.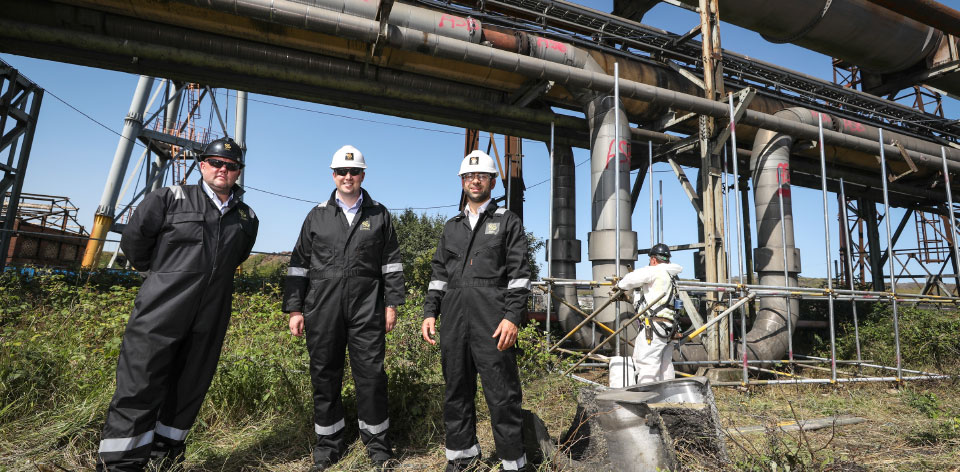 Pictured: Sean Gowland, Enigma – Contracts Manager, Ben Houchen, – Tees Valley Mayor and Kayvon Azadi, Enigma – General Manager.
Tees Valley Mayor Ben Houchen said: "We're grateful to have Enigma and its skilled specialists on-site, helping our team and other contractors as we ramp up Teesworks' transformation faster than ever. This will get the site investor-ready as early as possible, make sure we take full advantage of all the opportunities coming as the UK's largest freeport and create good-quality, well-paid jobs for the people of Teesside, Darlington and Hartlepool sooner."
"Enigma's help has been invaluable over the years on a range of projects, and so it's a no-brainer to award them a new contract to keep them on the site, ensuring their experience is put to good use."
"It's fantastic to see other companies at Teesworks are noticing Enigma's hard work and signing them up too. It's down to all of this that it's been able to go on and increase the boots on the ground, backing another great local training provider in the process."
Enigma Industrial Services General Manager Kayvon Azadi said: "We're thrilled to continue to be part of this massive regeneration project, which will bring real positive change for generations to come with new opportunities. It's been really interesting watching how the site has developed in the four years we've been working there and are incredibly privileged to be able to help it evolve further."
"We're proud to employ local people and are delighted we've been able to grow our workforce to get more people permanently based on the Teesworks site and take on these new projects. We're passionate about supporting local businesses and using the brilliant supply chain that exists in the region and our work at Teesworks has meant we can do that, as we progress on to bigger things."
Enigma Industrial Services are specialists in the provision of temporary access solutions, insulation and protective coating application services and operate one of the UK's largest scaffolding asset bases. The organisation operates nationally with 11 regional depots, for more information on the services provided please call: 0330 678 1199