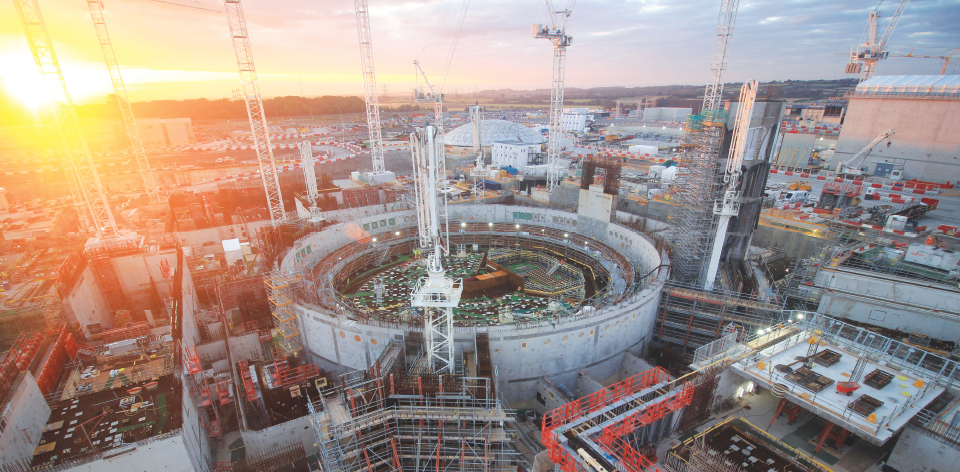 The construction of Hinkley Point C, the first nuclear power station to be built in a generation, is gaining momentum with a significant increase in working at height activities on-site throughout recent months. Due to this reason, Hinkley Point C has launched a 'Dropped Object Prevention Strategy' to raise awareness around the risks associated with working at height and help promote a Zero Harm culture. The primary campaign message encourages workers on-site to follow the "HPC way" by choosing to work safely at height and protect themselves, along with personnel working below from being struck by a falling object. Also, to further promote a safe working environment, Enigma's health and safety awareness campaigns including, "Stop the Drop" has been adopted by Hinkley Point C.
Enigma has been operating on-site at Hinkley Point C, since September 2017 with the provision of temporary access solutions and provides an accredited safety service. QSHE is paramount in all we do and the Enigma team working at HPC have won the "Best Collaborative Team" by pro-actively supporting Socea Denys. Also, recently Enigma was part of the Socea Denys team who won the "Pride of Platform" award with the safe provision of scaffolding and temporary access solutions at HPC.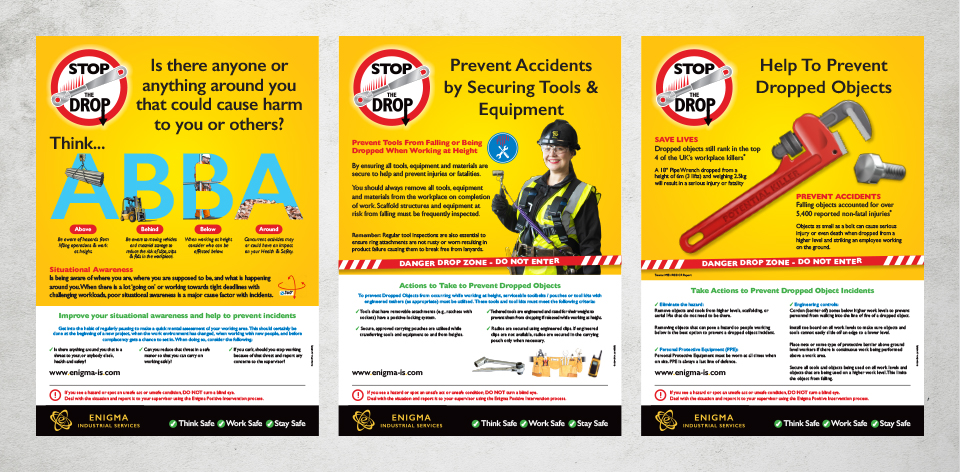 Falling object accidents occur due to a lack of communication, poor housekeeping / inappropriate storage of materials, poor collective edge protection and when loads are being moved or operatives do not respect exclusion zones or barriers. The "Stop the Drop" awareness campaign has been launched to ensure everyone working at Hinkley Point C goes home safely each day to their families and loved ones.
Enigma, operate one of the UK's largest scaffolding asset bases and are the official HAKI UK distribution partner. For more information on the industrial services provided by Enigma including Protective Coatings, Industrial Painting, Thermal Insulation and Industrial cleaning please visit the services page.
To help prevent dropped objects watch the Enigma "Stop The Drop" awareness video