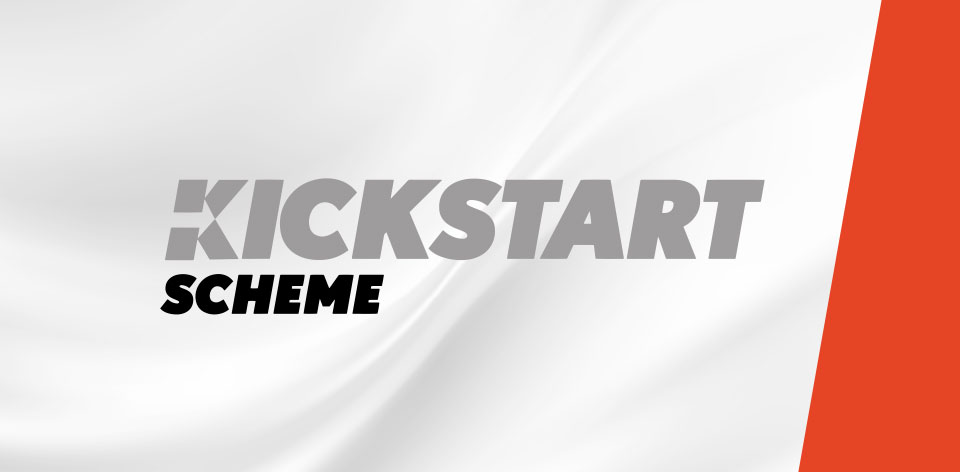 The Covid pandemic has placed the global economy into the worst recession since the Second World War, and it's unfortunately contributed to the highest unemployment figures for many years throughout the UK, particularly amongst the younger generation.
However, the Government-funded Kickstart Scheme launched recently will help create job opportunities for 16 to 24 years old's who are at risk of long-term unemployment. Employers throughout the UK are encouraged to provide job placements for young people so they can gain experience within the workplace to help kickstart their careers.
The Enigma Industrial Services, Derby Depot, have recently provided 4 Kickstart trainees with 6-month placements and are extremely pleased with the progress and contributions they have made so far to support the team on-site and wider business.
To further assist and support their professional development and help to equip them with new skills, Enigma has inducted all 4 Kickstart trainees into the COTS programme provided in-house. Also, to further develop their skills and knowledge, Enigma has provided all four trainees with the opportunity to undertake a series of online training modules provided by "The QSHE Training Academy" a structured internal learning platform containing additional online training modules.
The new Kickstart trainee recruits can study over 30 modules to improve their understanding of Health and Safety in the workplace by studying topics covering:
Forklift Truck Awareness
Slips & Falls Safety Awareness
Safe Manual Handling Operations (MHO)
COSHH (Control of Substances Hazardous to Health) Awareness.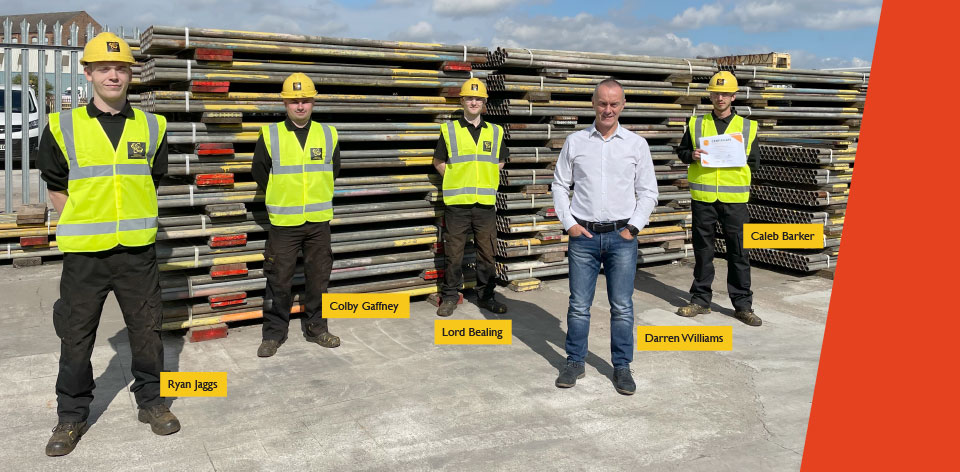 On successful completion of course modules, the Kickstart trainees become recognised "Knights of the Academy" and are awarded certificates for their achievements. This extra tuition and support will better equip them for the workplace and provide them with additional valuable transferrable skills.
Darren Williams, Enigma Industrial Services, Operations Director, commented: "We believe young people actively seeking work deserve a chance to succeed. It's great to see our new Kickstart placement trainees proactively embracing the additional training provided by Enigma. I am confident the new skills they have learnt to improve their Health & Safety understanding and knowledge whilst engaging with the Enigma Academy – Training Platform, will present them with future opportunities to progress their careers within the organisation or elsewhere."
The new Kickstart trainee recruits pictured from left to right with Darren Williams, Enigma – Operations Director, are:
Ryan Jaggs (6 modules completed)
Colby Gaffney (6 modules completed)
Lord Bealing (7 modules completed)
Caleb Barker (14 modules completed)
For more information on the current employment opportunities at Enigma Industrial Services, please visit the official Recruitment page.
Enigma is committed to providing employees with a stable work environment with equal opportunities for learning and personal growth.