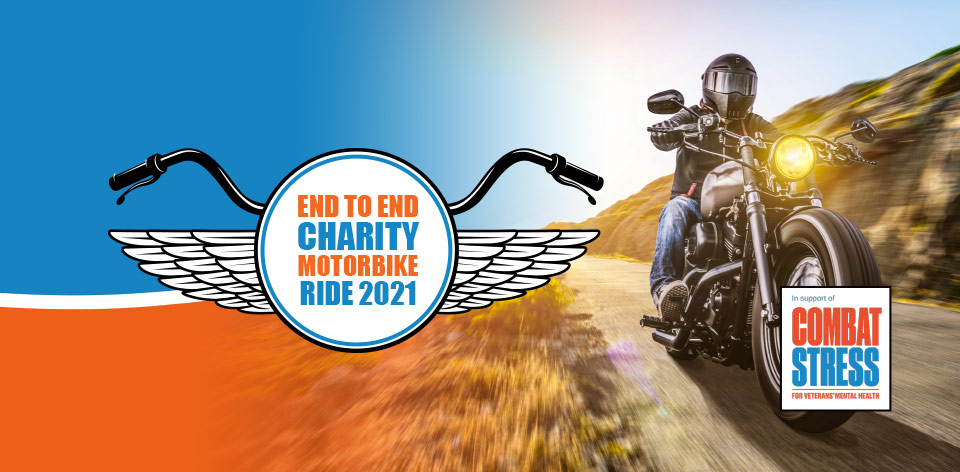 End to End Charity Motorbike Ride 2021
Enigma employees and partners are undertaking the ultimate endurance challenge weekend of Saturday 26th June 2021. The fundraising team will ride motorbikes a distance of 984 miles from Lands End, Cornwall to John O'Groats, Scotland. To raise awareness and funds for Combat Stress, the UK's leading charity for veterans' mental health, who for over a century have been helping former servicemen and women deal with issues like post-traumatic stress disorder (PTSD), anxiety and depression. Today they provide specialist treatment and support for veterans from every service and conflict, focusing on those with complex mental health issues related to their military service.
Throughout the United Kingdom, suicide rates continue to rise and supporting people suffering from mental health is a significant national social issue, everyone can help to prevent further deaths by providing support.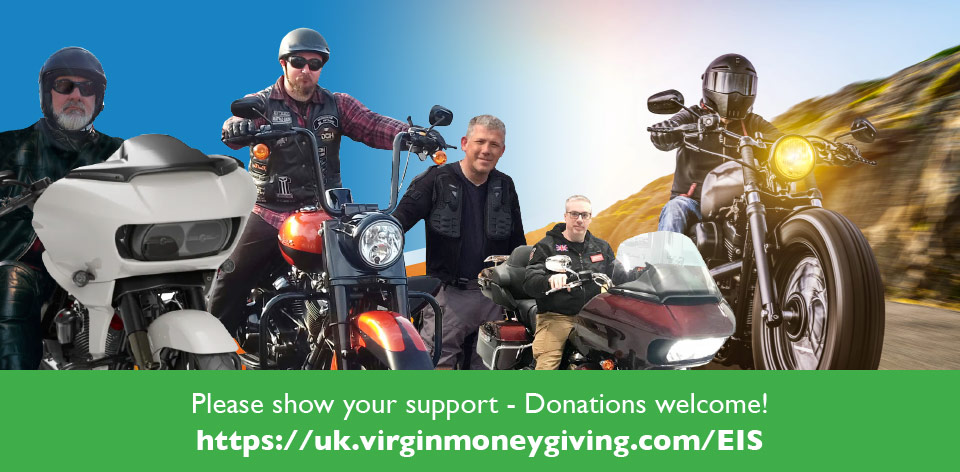 Event organiser Roy Rogers, Enigma QSHE & Energy Director, a former soldier himself in the British Army, completing several operational tour's would like to raise awareness and funds to help fellow veterans struggling with mental health. Roy commented: "For five generation's my family has served in the HM Forces (Army), with 79 years' service from my father (27 years), two sons (27 years) and myself (25 years). My father suffered dramatically when he left the service and my youngest son who served in Iraq and Afghanistan, suffers from PTSD. I believe in the service and support that Combat Stress provides our Veterans and Families and was compelled to help in any way I could. The challenging ride will assist in raising funds, and I have now been accepted as a Combat Stress County Representative to assist our people."
The End to End Charity Motorbike Ride 2021 challenge will test the riders spirit, strength and stamina throughout the fundraising journey. With the team welcoming your support, donations and encouragement whilst travelling along the epic route. Riders are welcome to participate in the End to End Charity Motorbike Ride 2021 or join the ride for a section. Several Harley Davidson motorcycle clubs including, Plymouth, Bridgewater, Birmingham, Dundee and Clyde have committed to support sections of the ride with their members. We also appreciate your support on-route, the riders will be visiting the Enigma Industrial Services Preston, Glasgow, Dundee, Edinburgh and Newcastle depots, providing many photo opportunities to get up close with impressive new and vintage Harley Davidson motorcycles on display, children are welcome.
Enigma Industrial Services have signed the corporate covenant, a public pledge demonstrating support for the Armed Forces community. The British Armed Forces Covenant sets out the relationship between the nation, the government and our Armed Forces. By recognising that the nation has a moral obligation to members of the Armed Forces and their families, to establish that they are valued members of society who should be treated fairly and respectfully as individuals.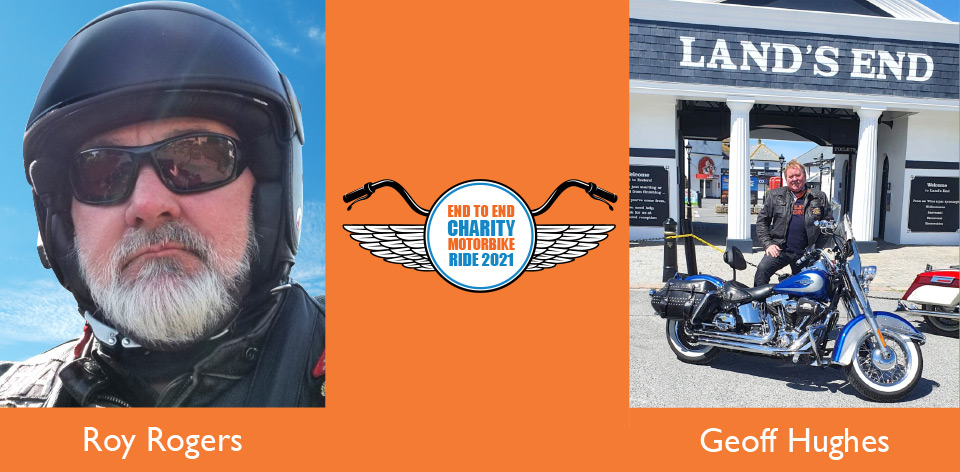 Geoff Hughes – Enigma HR Director, commented: "Too many veterans and families are suffering from PTSD, with appropriate support people can learn coping mechanisms and I hope that the money raised by our challenge will help Combat Stress provide this much-needed support".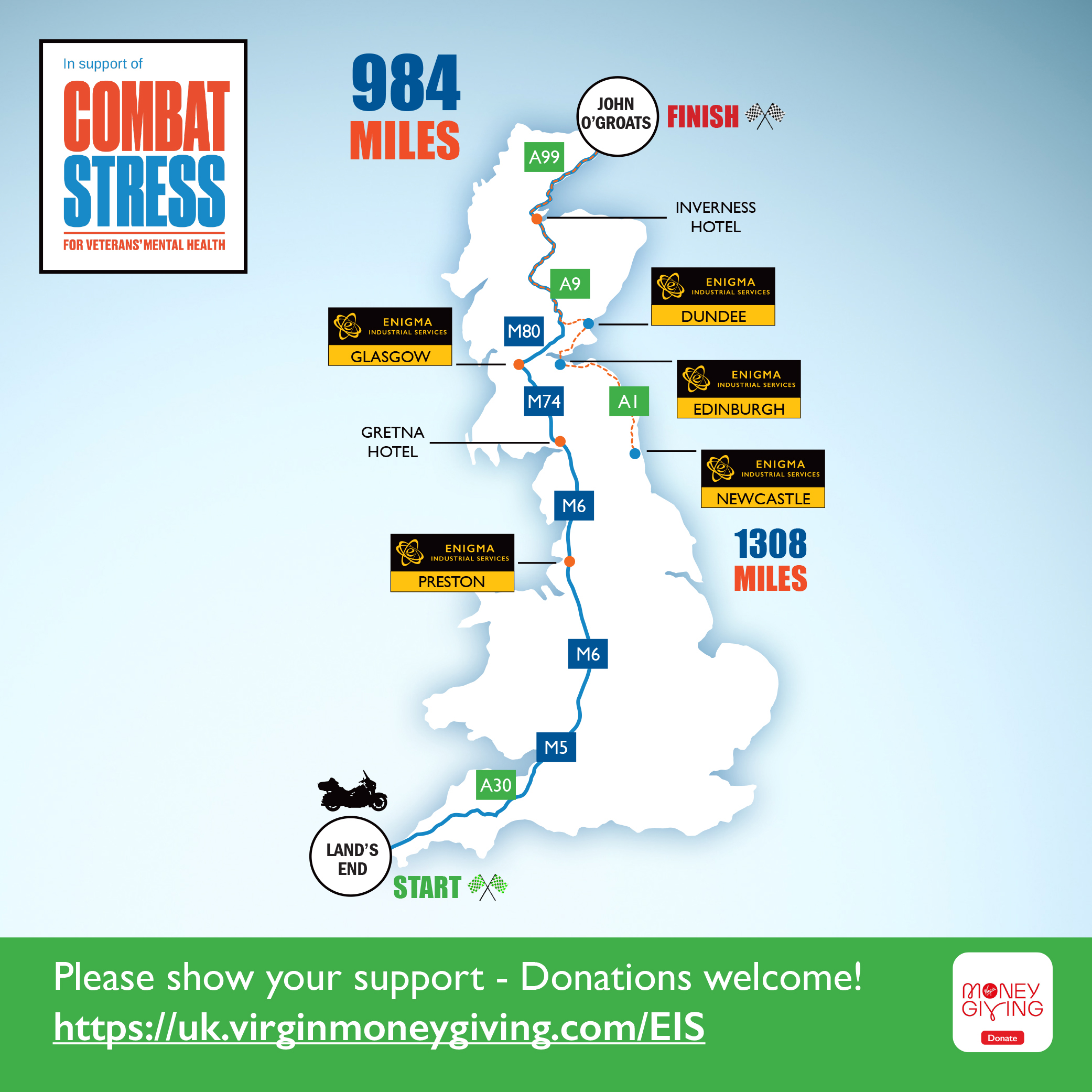 Please help us raise funds for Combat Stress, the UK's leading charity for veterans' mental health and pledge a donation via the official Virgin Money Giving Event page.
We Need Your Support - Donations Welcome
End to End Charity Motorbike Ride 2021 in aid of Combat Stress
https://uk.virginmoneygiving.com/EIS
£8,205.23 (23/06/21) has been raised so far with a target of £25,000, for every £1 raised, Combat Stress spends 81p on veteran treatment and support, 16p on fundraising and 3p on raising awareness and improving access.
Enigma Industrial Services has developed strategic objectives internally for Health & Wellbeing including Mental Health based on the ongoing commitment to The British Armed Forces Covenant. By developing and implementing a Health & Wellbeing Strategy to support employees.
Combat Stress
For more information on Combat Stress the UK's leading charity for veterans' mental health please visit the official website
www.combatstress.org.uk