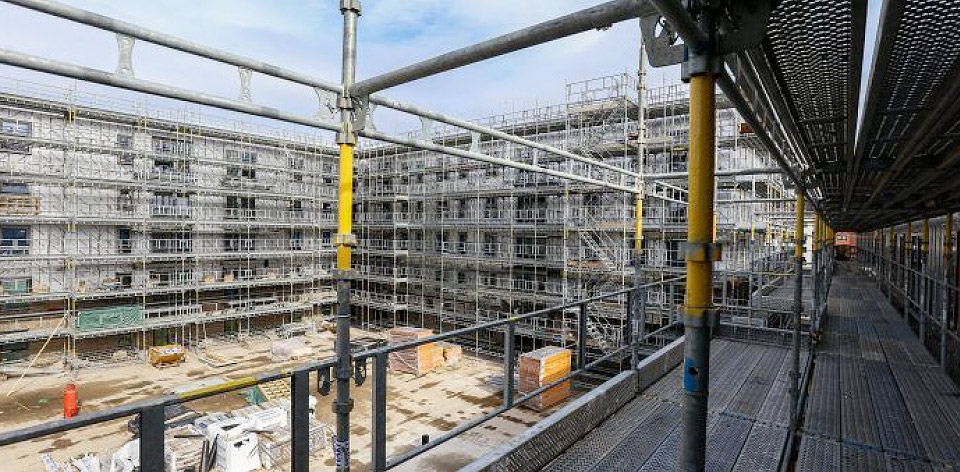 Leading industrial service access provider, Enigma Industrial Services Ltd has purchased a further £2million of HAKI Universal scaffolding, for forthcoming large-scale projects across the UK. The first phase of the order, valued at £1.4million, was supplied to Enigma during May and June, with the remaining £600k to be delivered in July and August, according to project timelines. The move comes after a significant multi-million-pound investment from Enigma in March 2019, where the business took on more than 2,500t of scaffolding equipment, including Mk2 Stair Towers, Universal scaffolding equipment and loading bays – making Enigma the largest stockholder of HAKI Universal in the UK.
The latest investment was delivered through collaborative working between Enigma's Procurement and Asset Management Director, Alan Scott, and HAKI's new International Sales Director, David Probert, and is further demonstration of both organisations' commitment to driving innovative practices in safe working across all sectors. "These are very exciting times for Enigma," said Alan Scott. "As we look to the future, our investment programme supports our growth and commitment to our clients, in maintaining our position as an industry leader in the provision of scaffolding services."
David Probert also commented: "HAKI is proud of the relationship we have established with Enigma and that we are very much seen as a trusted partner. This latest investment is testament to the commitment by both companies to improve levels of efficiency, productivity and work at height safety across industrial services and construction market sectors."
Enigma has been providing scaffolding and access services to the industrial, construction, power and infrastructure sectors for more than 50 years. As one of the most experienced and largest stockholders of scaffolding equipment in the country, clients continue to rely on the company's access division to fulfil their project requirements with high-standard and safety-focused solutions.