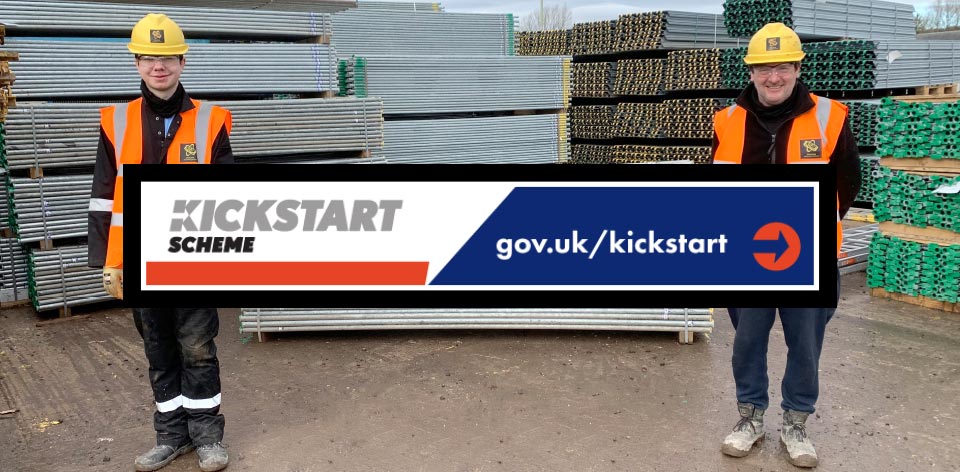 Enigma is supporting Kickstart – the government scheme to provide work experience opportunities for young, unemployed people in our communities by helping them develop their skills, knowledge and future employability.
At the end of 2020, Enigma was approved as an employer for Kickstart to provide a number of 6-month work experience placements during 2021.
Whilst recruitment is ongoing across the business, we are pleased to welcome our recruits working at the following Enigma Industrial Services depots.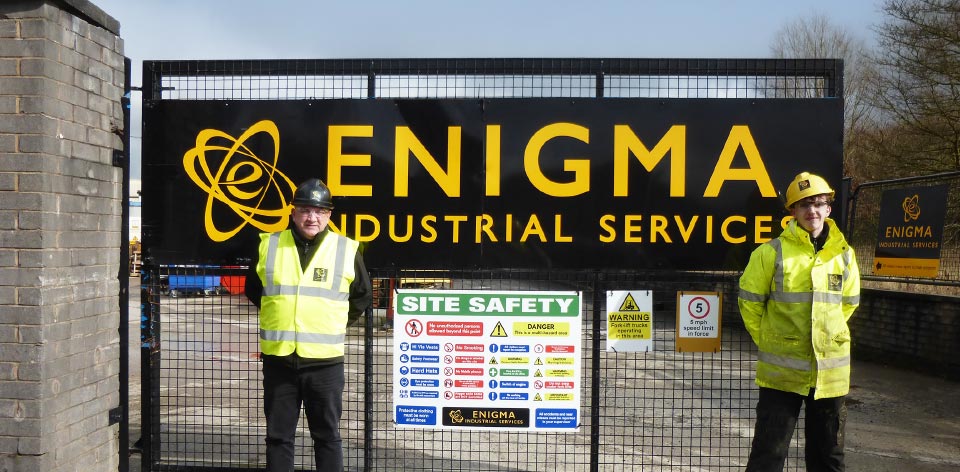 PRESTON DEPOT: Jamie Pow, pictured with Yard Foreman Dennis Lawrenson, is our first trainee to join the Access team in Preston as a Yard Labourer and is very keen to learn about the business and industry. Additionally, Micky Dunnerdale has also started at the Preston Depot via the Kickstart Scheme.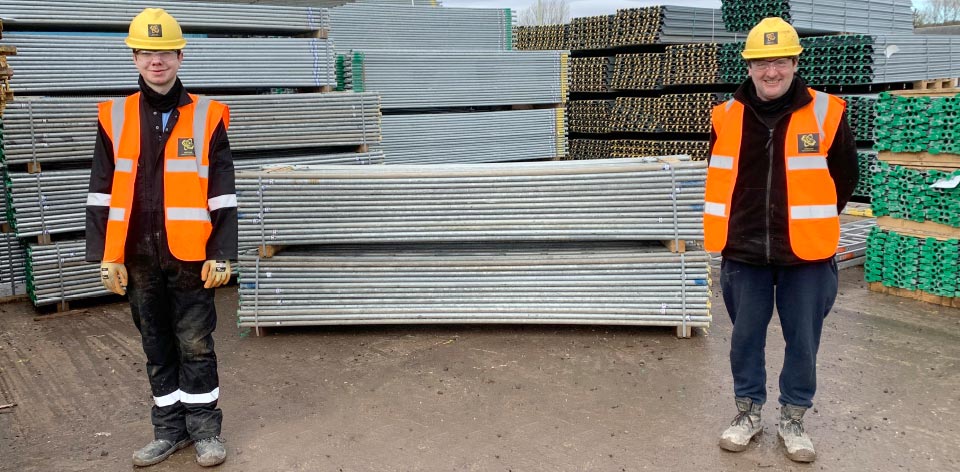 DUNDEE DEPOT: New recruit Keaton Adam is pictured with Scott Anderson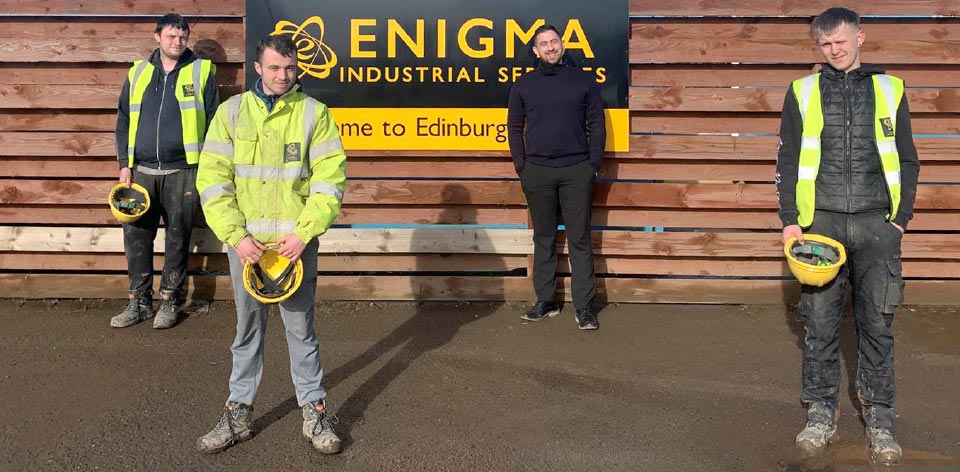 EDINBURGH DEPOT: New recruits Lewis Wylie, Mark Adair and Lee Ness are pictured with General Manager Steven Gibson.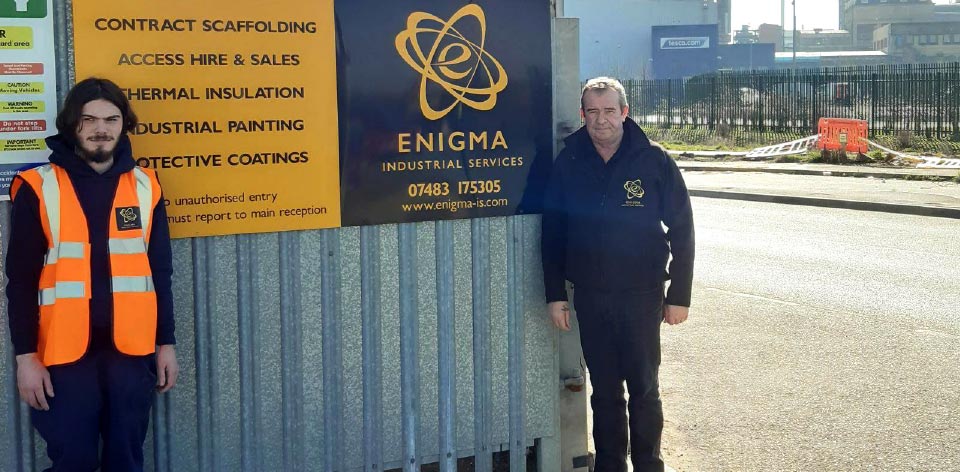 ERITH DEPOT: New recruit Jack Welsh is pictured with Operations Manager Tony Hugman.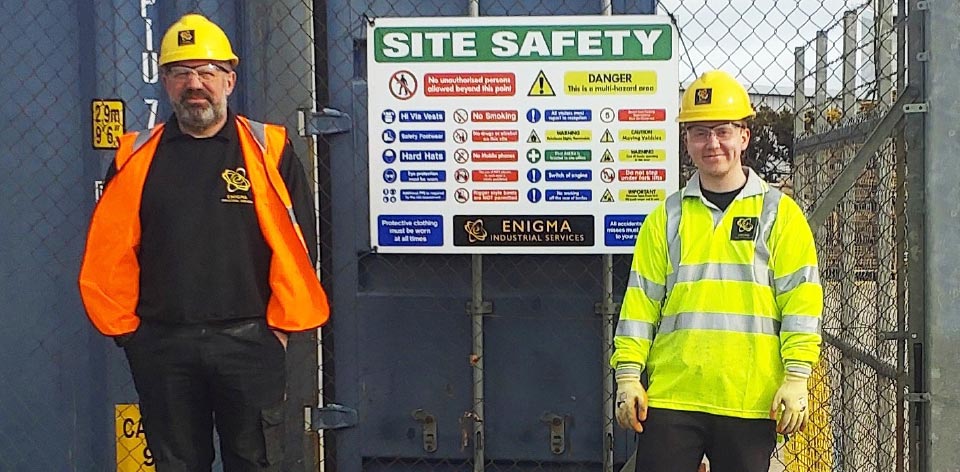 ABERDEEN DEPOT: New recruit Keiran Kesson is pictured with Shane Bell.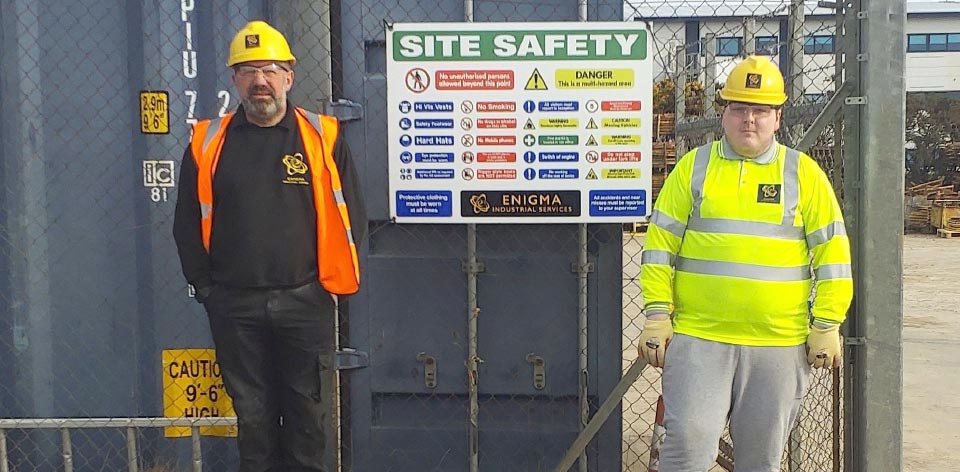 ABERDEEN DEPOT: New recruit Daniel Dyer is pictured with Shane Bell.
"I am sure all our colleagues will support the new Kickstart trainees with help, support and patience during their placement and provide a warm welcome. Good luck here's to a great future!"
Jane Collins – HR Business Partner
For more information on the current employment opportunities at Enigma Industrial Services, please click here.
Enigma is committed to providing employees with a stable work environment with equal opportunities for learning and personal growth.