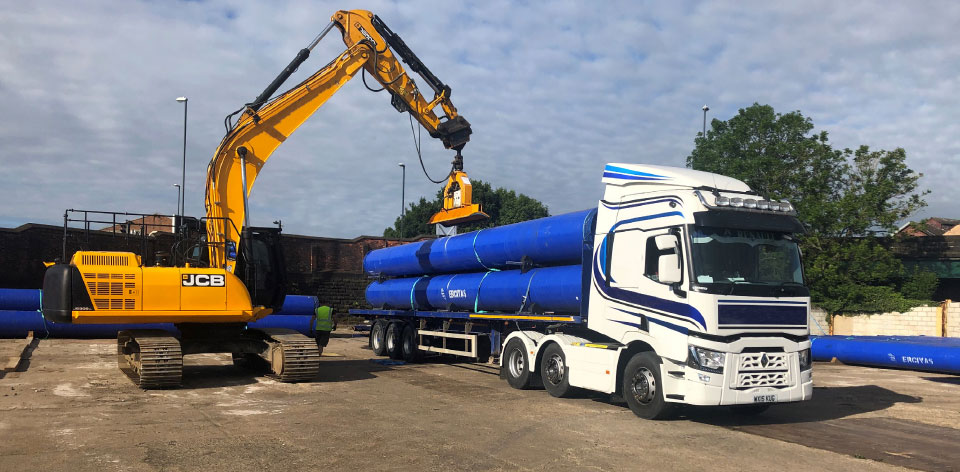 In conjunction with our Severn Trent Logistics Contract, the Enigma Industrial Services Derby depot have recently taken delivery of 2626 metres of pipework valued at £1.1m on behalf of the water provider. The pipework totalling 1.631 miles in length will now be stored safely in the yard until a major project planned for 2021 commences.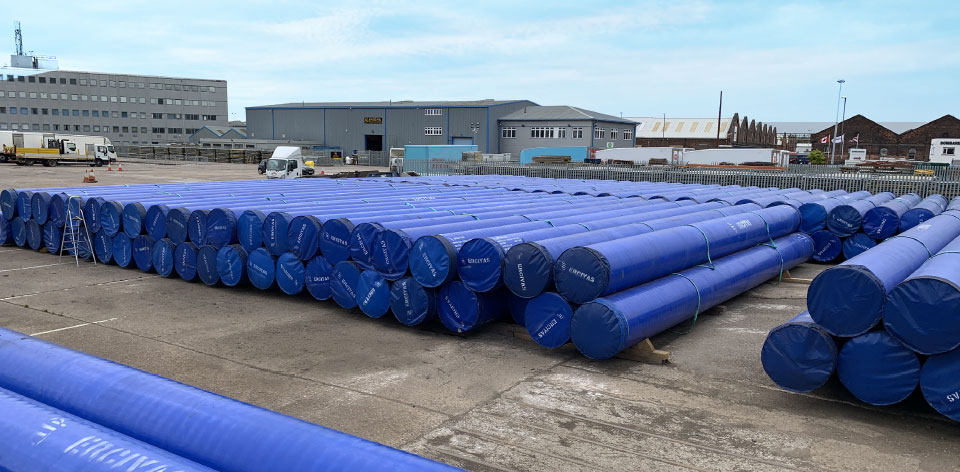 Offloading the pipework delivery from Severn Trent involved complex operations by utilising specialist aids. Also, to reduce the storage area space we used vacuum unloading instead of traditional strops which require additional space between each pipe.
The Enigma Industrial Services Derby depot currently manages and distributes strategic stock to emergency water pipe bursts throughout the Severn Trent regions.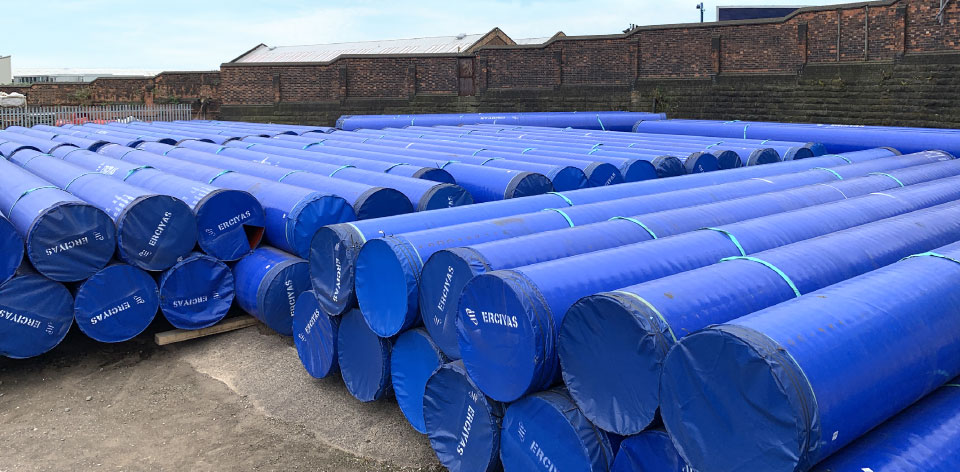 "This is another example of the Enigma Industrial Team assisting a valued client"
Darren Williams – Enigma Industrial Services Operations Director
For more information please read our Severn Trent Case Study